Central Valley 2021 Food, Beer and Wine Festivals
Obviously, taking a road trip through California's Central Valley will be different than vacationing in one of the state's big cities. The area's towns are a lot less densely populated, and the residents' livelihoods are often agriculturally based. The pace is generally more laid-back, you'll see farms or orchards instead of business parks and shopping malls, and you may enjoy an enhanced sense of community when interacting with local residents.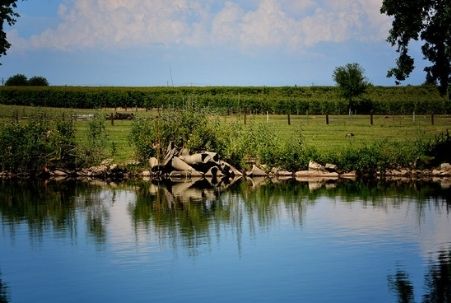 But there's also no shortage of things to do and interesting places to see in the Central Valley. If you're resourceful, you shouldn't have much trouble filling your days. Check out this article for some fun ideas!
You're also not far from Yosemite National Park (Central Valley's Fresno is the closest airport to the park, about a 90-minute drive away), so you may want to check that out, too, while you're in the area.
Traveling through "America's Fruit Basket" might also afford you the opportunity to experience a taste of the local culture — and we do mean "taste" quite literally, and not just in restaurants, either. Like the bounty they celebrate, there is a bevy of food, beer and wine events in the Central Valley, and we have compiled information for this year's offerings in the list below.
For each event, you'll find the date, the host city and a link to a website where you can find additional details. Events for which a 2021 date was not available at the time of this writing are noted with a triple-asterisk (***) to avoid confusion. Clicking on the link may lead you to the updated information, however, since we're not notified of changes. If you find such updated information and have a moment, would you please use our Contact form to let us know about it? Thanks in advance!
Please let us know, too, if you know of other "gormandizing" types of festivals and/or events in the Central Valley. We'd love to add them to this list!
January
Sacramento Chocolate Salon
January 26, 2020***
February
Clarksburg Port, Wine & Chocolate Lovers Weekend
February 9, 2020***
Spam Festival – Isleton
February 20, 2020***
Clarksburg Brazilian Carnaval
February 29, 2020***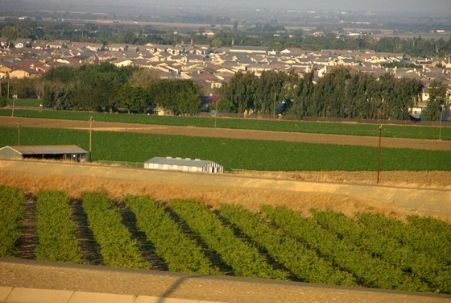 Ripon Almond Blossom Festival
February 25-27, 2022
Capay Valley Almond Festival
February 26, 2022 (always the last Sunday in February)
March
Taste of Elk Grove
March 16, 2020***
April
Lindsay Orange Blossom Festival
April 17, 2021
Sacramento Beer Week
April 23 through May 2, 2021
Sacramento Food Film Festival
On Hiatus for 2021
Central Valley Pizza Festival – Lemoore
On Hiatus for 2021
Scottish Games Festival – Woodland
Postponed for 2021
Visalia Wine Walk
April 2, 2020***
Lodi Wine & Food Festival
April 4, 2020***
Macaroni and Cheese Festival – Bakersfield
April 18, 2020***
Lincoln Wine Fest
April 25, 2020***
Lodi Beer Fest
April 25, 2020***
Hughson Fruit & Nut Festival
April 25 & 26, 2020***
Selma Raisin Festival
April 29, 2020***
May
Lodi Wine & Chocolate
May 2021 weekends
El Dorado Hills Art, Beer & Wine Festival
May 8 & 9, 2021
San Joaquin Asparagus Festival – Stockton
May 13-16, 2021
Lodi Row x Row
May 14 & 15, 2021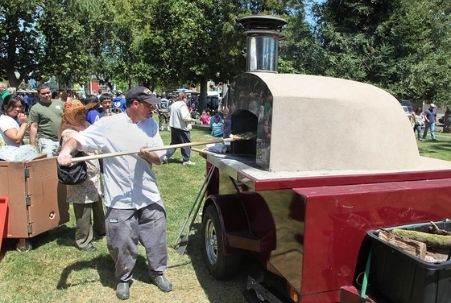 Craft Brew Festival – Downtown Sacramento
Undetermined for 2021
Roseville BerryFest
Undetermined for 2021
Old Sacramento Chocolate Week
Undetermined for 2021
Visalia Ag Fest
May 2, 2020***
Vacaville Fiesta Days
May 21-25, 2020***
June
Patterson Apricot Fiesta
Cancelled for 2021
Serbian Food Fest
June 6, 2020***
Wine in the Pines – Frazier Park
Cancelled for 2021
Best of Sacramento Party
Undetermined for 2021
July
Slice of Chico
July 10, 2021
Courtland Pear Fair
July 25, 2021
California State Fair – Cal Expo in Sacramento
Cancelled for 2021
Marysville Peach Festival
Cancelled for 2021
August
Central Valley BrewFest – Turlock
August 7, 2021
Stockton Beer Week
August 7-13, 2021
Fresno Greek Fest
Drive-thru during COVID
Taste of Oakdale
August 24, 2021
Woodland Tomato Festival
Undetermined for 2021
Sacramento Beer & Chili Festival
August 29, 2020***
Taste of the Delta – Lodi
August 8, 2020***
September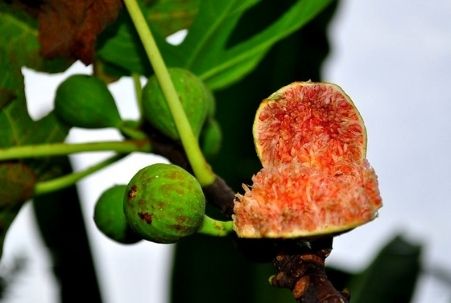 Lodi Grape Festival
September 16-19, 2021
Fair Oaks Chicken Festival
September 18, 2021
Taste of Chico
September 19, 2021
California Nut Festival – Chico
September 25, 2021
Oakdale Chocolate Festival
September 25 & 26, 2021
Sacramento Legends of Wine
Undetermined for 2021
Sacramento Farm-to-Fork Festival
Undetermined for 2021
Fairfield Tomato Festival
September 26 & 27, 2020***
Blues, Brews & BBQ – Yuba City
September 19, 2020***
Livingston Sweet Potato Festival
September 19 & 20, 2020***
Weekend in Greece – Elk Grove
September 25-27, 2020***
October
Sacramento Taco Festival
October 3, 2021
Sacramento Turn Verein Oktoberfest
October 8, 2021
Rio Vista Bass Derby & Festival
October 8-10, 2021
Riverbank Cheese & Wine Exposition
October 9 & 10, 2021
Capitol Beer Fest, Capitol Mall
October 16, 2021
Sheep & Lamb Festival
October 2-4, 2020***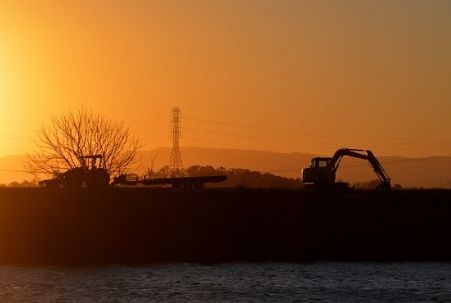 Taste of Downtown Visalia
October 13, 2020***
Sacramento Cocktail Week
October 18-24, 2020***
Manteca Pumpkin Fair
Undetermined for 2021
Los Banos Tomato Festival
Undetermined for 2021
November
Madera Pomegranate Festival
Undetermined for 2021
Tehachapi Ugly Sweater Wine Walk
Undetermined for 2021
December
At the time of this writing, there were no food festivals and/or wine events scheduled in the Central Valley during December 2019.
Photo of Central Valley farmland by Eric Sonstroem via flickr (Creative Commons); Photo of Central Valley farms by David Prasad via flickr (Creative Commons); Photo of Pizza Oven at Sacramento Food Festival by Robert Couse-Baker via flickr (Creative Commons); Photo of Fig Tree by whologwhy via flickr (Creative Commons); and Photo of Central Valley Sunset by Eric Sonstroem via flickr (Creative Commons).

PLEASE NOTE: Hours of operation, driving times, etc., can vary with then-current conditions. While every effort is made to provide accurate information,we cannot be responsible for errors or for changes that may have occurred since publication. Please confirm all information with actual service providers.The information provided on this website is done so without warranty of any kind, either expressed or implied.