Set aside as a National Park in 1890 and designated a World Heritage Site in 1984, Yosemite National Park is known for its stunning granite cliffs, Giant Sequoia groves, abundant waterfalls, crystal-clear streams and biological diversity. An opportunity to visit this National Park gem is not to be missed, and this Yosemite vacation guide will help you make the most of your visit.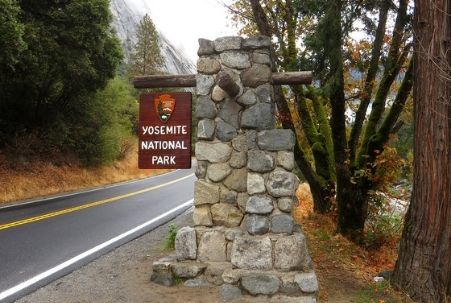 Open 365 days a year, Yosemite's 750,000 acres offer incredible natural beauty in the form of thousands of lakes and ponds, 1,600 miles of streams/creeks and 800 miles of hiking trails. The spectacular Tuolumne and Merced Rivers, both of which bear the nation's "Wild & Scenic" designation, originate within Yosemite and flow west into the California Central Valley.
The park is surrounded by three National Forests (Inyo, Sierra and Stanislaus) and is home to hundreds of wildlife species and thousands of plants — including 85 different mammals, over 150 bird species, 37 types of native trees and over 1,000 unique wildflower species.
There are 350 miles of park roads to traverse in Yosemite National Park and five entrances at which to begin your exploration:
South Entrance – on Highway 41, through Fresno and then Oakhurst
Arch Rock Entrance – on Highway 140, through Merced and then El Portal
Big Oak Flat Entrance – on Highway 120, 88 miles east of Manteca
Hetch Hetchy Entrance – on Hetch Hetchy Road, north of the Big Oak Flat Entrance
Tioga Pass Entrance – from the east, on Highway 120, near Lee Vining
The first three entrances in that list are the most popular, and the South Entrance is considered "the easiest drive" by which to reach the Yosemite Valley, as it's not as curvy and windy as the others. It also affords an easy stop on the drive in to see the Mariposa Grove of Giant Sequoia trees and takes you past the historic Wawona Hotel.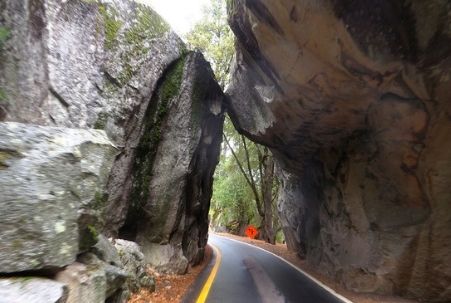 The Tioga Pass Entrance may be closed from mid-November to late-May, depending on the weather. No matter where you plan to begin your Yosemite vacation, however, you should always be sure to check the current road conditions immediately prior to traveling in the area. Roads can be closed due to any number of conditions: fires (particularly in the late summer), rock or mud slides, etc. Also, be advised that chains may be required anytime from October through April.
[NOTE WELL: Yosemite road condition information is posted on this National Park Services page and, as you will read on that page, the most up-to-date can be obtained by calling 209-372-0200 (press 1 then 1). It is highly recommended that park visitors do so before entering or leaving the park. You may also want to use this Caltrans page to check conditions of other Yosemite-area, non-park roads.]
Before the Covid pandemic, reservations were only needed if you planned to spend the night in the park; you should check this page to determine the current reservations policy.
Typically, upon payment of an entrance fee (complete details are available at the National Park System site), visitors are given an informative Yosemite Guide and are permitted to drive in and throughout the park. The free Yosemite vacation guide includes useful maps and details, and you will want to keep it with you as you tour the park. You should also carry drinking water and clothing layers depending on the weather forecast. Also, don't forget the sunscreen and make sure your phone is charged for photo-taking purposes!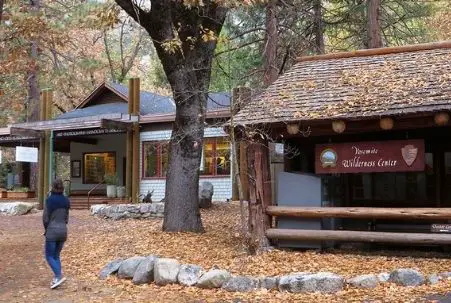 It may be useful to get your bearings by taking a look at the Yosemite Maps available on this page. Many of them are in pdf file format and are therefore printable.
Due to the pandemic, the Park's shuttle services are not currently operating. When they are, however, you will want to make use of this free year-round shuttle system in Yosemite Valley and/or the summer-season Wawona/Mariposa Grove and Tuolumne Meadows shuttles as much as possible. You can check this page for information about the various Park shuttles, including whether they are currently operating.
Guided bus tours of the Park are also an excellent way to leave the driving to someone else and really enjoy the sights.
Although none of these are open in 2021 due to the Covid pandemic, a year-round visitor center is located in Yosemite Valley (at shuttle stops #5 and #9), and other visitor centers are open seasonally at Wawona, Big Oak Flat and Tuolumne Meadows. You can check this National Park Services page for current Visitors Center information.
When open, the Yosemite Valley Visitor Center offers natural history displays, a helpful staff to answer questions and a state-of-the-art, wide-screen, 23-minute film, Spirit of Yosemite, presented in the center's theater. Closed-captioning and audio-descriptions are also available for the film, and showtimes are provided in the Yosemite vacation guide you are given upon entrance to the park.
Photo of Entrance to Yosemite National Park by Ken Lund via flickr (Creative Commons); Photo of El Portal Road, Yosemite National Park by Ken Lund via flickr (Creative Commons); and Photo of Yosemite Village by Ken Lund via flickr (Creative Commons).