Central Valley Vacation Ideas
The verdant Central Valley is known primarily for its agricultural output — it produces a quarter of the entire country's food, including nearly half of all its vegetables, fruits and nuts — and not-so-much for its tourist destinations, but there's still plenty of vacation fun to be found here. Obviously, you can also count on eating well when you visit!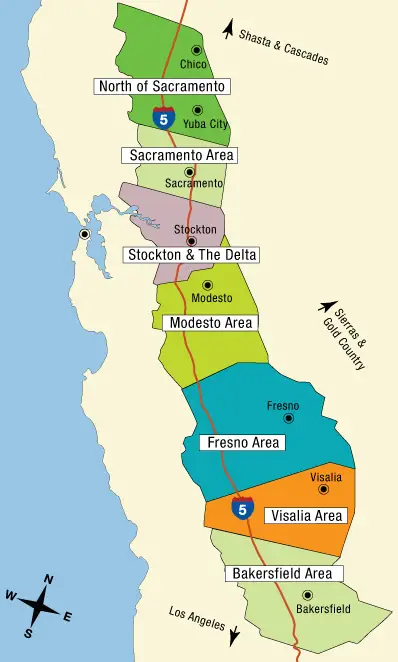 Since agriculture is so much a part of California's Central Valley, you might want to plan your vacation to coincide with one of the many festivals that celebrate the wonderful food, beer and wine produced here.
Events like this often provide a unique perspective of an area's culture, and what's not to love about eating good food and drinking tasty beer and wine? Be sure to check out the festival list to see what's happening during your visit.
Speaking of things that grow, the Central Valley is home to what's believed to be the country's first-ever convention and visitors bureau (CVB) cannabis tourism program. Visit Modesto recently determined that around 30% of all travelers nationally are interested in cannabis tourism and further that their local cannabis sales and excise taxes (around 30% between the two) in 2020 had actually contributed more money to the city's coffers than hospitality taxes.
Accordingly, in August 2021, the CVB launched a "MoTown CannaPass" program to capitalize on the trend while simultaneously encouraging those who use cannabis in the city do so in a safe and legal manner. How cool is that? And, quite clever, too! They've also put together a self-guided tour of the city's lovely murals and some fun videos about pairing wine with local food. Color us impressed with their creativity!
As you can see on the map, the Central Valley area is HUGE, ranging 40-60 miles wide and extending about 450 miles from north to south. This article's purpose is to share some of the area's highlights and will do so as if traveling north to south to various cities and towns, from the Sacramento Valley and through the San Joaquin Valley.
First up, Chico, home to a California State University campus and a massive municipal park, Bidwell Park, one of the largest city parks in the entire U.S. The name "Bidwell" shows up a lot in this area — in the Lake Oroville marina name, as well as in that for a couple of state parks, oh, and a canyon, bridge, golf course, school… probably more! — all of which honor the legacy of John Bidwell. As one of the first emigrants on the California Trail, Mr. Bidwell founded Chico in 1860 and was also active in early California politics.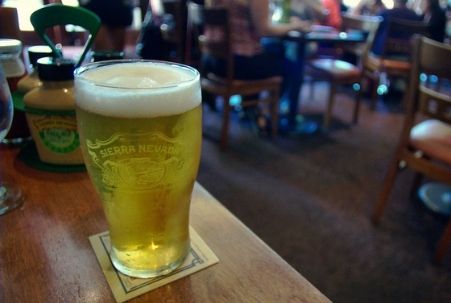 Another name that you'll see quite a bit is Sierra Nevada Brewing Co., founded here in 1979 by a couple of craft beer pioneers. While its beer is likely served at every local restaurant, why not go straight to the source with a Taproom visit and maybe also tour the brewery while you're there? There are a handful of interesting museums in Chico, too, as well as some invigorating outdoor activities and an abundance of public art to enjoy on your journey between it all. We think you'll be pleasantly surprised by Chico!
About an hour's drive south on Hwy. 99 will take you to Yuba City, which is where the Central Valley converges with two other areas — Shasta-Cascades and Gold Country — which gives you a lot to enjoy nearby. You have all the Chico offerings set out above as well as Oroville's amazing list of things to see and do and the Gold Country wineries you find in the North Yuba AVA. That AVA is centered around Bangor and Oregon House, which is about a half-hour drive from Yuba City.
And, we're off to Sacramento, California's capital city, which is about another 45-minutes drive down Hwy. 99. There's a lot to see and do here, but we recommend that you begin by enjoying the beautiful Renaissance Revival-style capitol building and its lovely grounds and then visit the California State Capitol Museum. You can even do a scavenger hunt walking tour there! Another can't-miss is the historic Old Town waterfront with its reconstructed 1846 Sutter's Fort, and the Crocker Museum and the Stanford Mansion are also quite impressive.
An absolute highlight of Sacramento, though, is the public art. There are over 650 murals here, and here's a sampling (with addresses) to whet your whistle. Honestly, though, that barely scratches the surface; we didn't even get into the abundance of outdoor fun you can enjoy in the Sacramento area or its amazing restaurant, craft beer and coffee house scenes! So many articles to write, so little time…
If you're traveling with kids, a one-hour side trip southwest of Sacramento may be in order. The Fairfield-Suisun City area offers the excellent Travis Air Force and Western Railway Museums, and combined with a Jelly Belly Candy factory tour makes for a near-perfect day for the school-age set.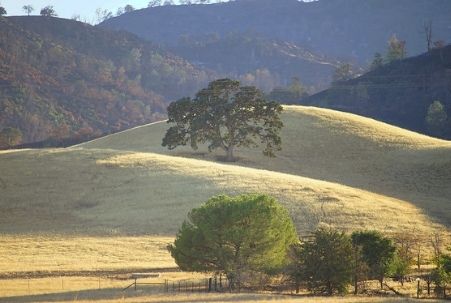 Those without kids might prefer an hour's drive northwest to the Capay Valley. You'll find the Cache Creek Casino there (it offers entertainment, too), and you can also sample olive oil at Séka Hills or wine at the Capay Valley Vineyards and even visit a lavender farm — one of our personal favorite California destinations!
We'd be remiss not to recommend that this little California road trip also includes a stop at the San Joaquin River Delta (aka the California Delta). It offers a plethora of outdoor activities — golf, water sports, fishing, bird watching, etc. And from the Delta's Rio Vista, a half-hour drive east on Hwy. 12 will deliver you to Michael David Winery, one of our favorites in the lovely Lodi-Acampo wine country, known for award-winning Zinfandels.
Picking up Hwy. 99 in Lodi, it's about another half-hour drive to Stockton, where you may want to stop and check out the area's amazing tacos. Also, remember all that agricultural activity that we mentioned earlier? Well, this is where you can sample the (literal) fruits of all those hard workers' labors.
We talked about Modesto and all the new things going on there in this article's intro, but about a half-hour northeast of there is where you'll find the city of Oakdale and a section of the Stanislaus River where even first-timers can enjoy rafting. This part of "the Stan" is WAY-calmer than the North Fork's whitewater rafting adventures in Gold Country!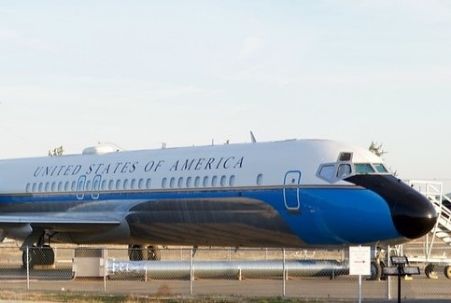 Heading down Hwy. 99 again from Modesto and toward Fresno, you may want to stop off at Hilmar Cheese for a little factory tour (and a lot of cheese!) and/or in the small town of Atwater, where you can visit Castle Air Museum and tour the Air Force One plane that served six U.S. presidents. If you're into airplanes, this museum's collection is nothing short of amazing. Also in Atwater, Corbin Cash Distillery offers tours and tastings, and we've heard really good things about their spirits.
From Atwater, you're about an hour's drive away from Fresno, but you may want to stop about halfway to enjoy the Madera Wine Trail… or maybe even a drive-in movie theater. How's that for a flash from the past?
Fresno, located at roughly the center of the San Joaquin Valley, is actually California's fifth most populated city (behind Los Angeles, San Diego, San Jose and San Francisco, with Central Valley's Sacramento in the sixth position and Bakersfield in ninth). Yosemite National Park is about a 90-minute drive away, and Fresno makes a good starting point for — or a fun stop after — your visit there or to other nearby parks. The visitor's center for Kings Canyon National Park (in Grant Grove Village) is only about an hour's drive from Fresno, and another half-hour drive from there takes you to Sequoia National Park.
On the way, you might want to make some stops along the Fresno Fruit Trail or at some museums in the smaller, surrounding towns. If you check out that linked list, you'll see that Fresno also offers several museum experiences. While not a museum, per se, we highly recommend a visit to the Forestiere Underground Gardens. This expansive subterranean arboretum created by Baldasare Forestiere between 1906-1946 is truly one of a kind!
Hitting the road again, it's about a 45-minute drive to Visalia, home to another Taco Trail to enjoy! The town is rich in history; to learn about it, you can follow this self-guided walking tour map. Bakersfield is about a 90-minute drive from Visalia, but you may want to check out the California Hot Springs Resort between the two. (Or not; it seems to be one of those love-it-or-hate-it places, but it's the closest thing to a beach day near Bakersfield!)
Once you arrive in Bakersfield, walk around and check out the public art with this self-guided tour map and then go sample some Basque cuisine. Wool Growers Restaurant is probably the best known place for that, but our preference is Chalet Basque. If you're a dessert person, then Benji's French Basque is definitely where you should go. Then again, you could always just kick back with a Picon Punch cocktail, call that your Basque experience and go eat some more tacos.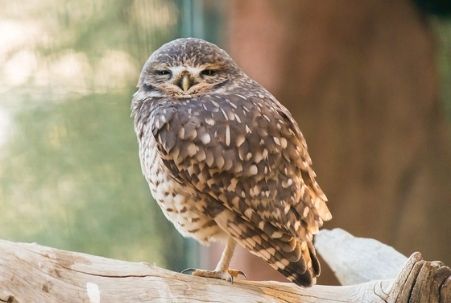 There are a handful of museums, too, of which California Living Museum — part zoo and part botanical garden — is a favorite. It focuses on plants and animals native to California and specifically to Kern County, and it also provides a valuable rehabilitative resource for the area's wildlife. Bakersfield also has a unique music scene, producing its own "sound" or genre of C&W music, which you can enjoy at Buck Owens' Crystal Palace or learn more about at the Bakersfield Music Hall of Fame.
Finally, at the Central Valley's southernmost point, a most unique landscape can be found in the Tehachapi-Mojave Wind Resource Area, where roughly 5,000 wind turbines generate 1.3 million kilowatt hours of electricity per year (enough to serve half a million residents). The best time to see the turbines spinning is in the late afternoon when the hot winds blow from the Mojave Desert. Also of interest in the area: the Tehachapi Loop, the Tehachapi Museum (with its models of the Ice Age animals that once roamed here and exhibits featuring the tools used by the area's indigenous Indian population and relics from the influential ranching and mining industries). If you have time, check out the self-guided town tours mapped out for you at that link.
There's more here than you thought, right? If you're exhausted after all that it's probably time to sit a spell — maybe enjoy a taco or a beer or both — and the Central Valley is certainly the perfect California vacation destination for doing that!
Central Valley Map © CaliforniaTouristGuide.com; Photo of Beer at Sierra Nevada Taproom in Chico by Tom Hilton via flickr (Creative Commons); Photo of Oak Tree in Capay Valley by Alan Kyker via flickr (Creative Commons); Photo of VC-9C "Air Force One" at Castle Air Museum by Bill Abbott via flickr (Creative Commons); and Photo of Burrowing Owl at Bakersfield's California Living Museum by Neal Simpson via flickr (Creative Commons).