Los Angeles Amusement / Theme Parks
While Los Angeles is better known for its fun beaches, world-class art museums and varied attractions — and, yes, Orange County has the better known southern California amusement parks (specifically, Disneyland, Disney's California Adventure and Knott's Berry Farm) — Los Angeles theme parks are equally enjoyable. And, as you might expect, many of them offer studio tours to celebrate the city's entertainment history.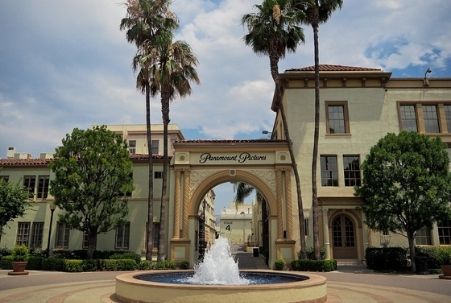 Paramount Pictures Studio Tour, Los Angeles – This guided tour offers no tram rides or special effects and is strictly a realistic, bare-bones walking tour of this sprawling, 62-acre studio's back lot. If you take the tour, wear comfortable shoes and be prepared for two hours of walking. Advance reservations are required, and the website instructs to call 323-956-1777 for information. (paramountstudiotour.com)
Paramount Ranch, Thousand Oaks – In 1927, Paramount Pictures purchased 2,700 acres of the old Rancho Las Virgenes in the Santa Monica Mountains for use as a "movie ranch." For 25 years, a veritable Hollywood who's who practiced their craft here, including director Cecil B. Demille and actors Bob Hope, Gary Cooper and Claudette Colbert, but the diverse landscape was the real star of the show. Now a National Recreation Area, Paramount Ranch is the only place in the National Park System where you can see movie making in action. (nps.gov/samo/planyourvisit/paramountranch.htm)
Raging Waters, San Dimas – California's largest water park stretches over 60 landscaped acres and features some amazing rides and attractions, including California's only hydromagnetic water coaster. Live music events and better-than-standard eateries make this a must-see for water park enthusiasts. (ragingwaters.com)
Pacific Park, Santa Monica Pier – This oceanfront amusement park — that celebrated its 25th Anniversary on May 26, 2021 — offers 12 exciting rides to enjoy, including the West Coaster roller coaster and the world's first solar-powered Ferris wheel, Pacific Wheel. In addition, you'll find games, shopping and eateries galore! Come check out the rides, share a funnel cake and play a midway game or two at one of the best places in California to enjoy the sunset. (pacpark.com)
Six Flags Magic Mountain, Valencia – About 30 miles northwest of Los Angeles, this is the only Six Flags park open year-round, although only on weekends during the school year. The park features a world-class collection of roller coasters and over 100 rides and attractions for thrill seekers of all ages. (sixflags.com/magicmountain)
Six Flags Hurricane Harbor, Valencia – This 12-acre water park is located next to Six Flags Magic Mountain theme park and offers a perfect place to cool off, work on your tan, kick back and have some fun. Admission to the two parks is charged separately. (sixflags.com/hurricaneharborla)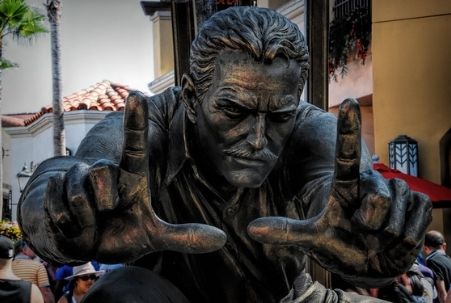 Universal Studios Hollywood, Universal City – Enjoy a behind-the-scenes tour of the world's largest motion picture/TV studio! Part history and part special effects extravaganza, the tour entertainingly presents the studio's movie-making history. The Wizarding World of Harry Potter opened here in 2016 and remains popular (and where you'll find some of the park's most sought-after food selections), and 2021 brought the opening of The Secret Life of Pets: Off the Leash. (universalstudioshollywood.com/web/en/us)
Sony Pictures Studio Tour, Culver City – From 1924, this lot was the home of MGM Studios until Sony took over in 1986, so there's a lot of history to enjoy here. The two-hour guided walking tour (no trams) begins in the Sony building's cantilevered atrium and includes stops at classic stage scenes like Munchkinland's Yellow Brick Road, sets from modern thrillers like Spiderman and sets for perennial favorites Jeopardy! or Wheel of Fortune. And, since it's one of the busiest studio lots in the world, you just might get lucky and see one of the many stars who work here! (sonypicturesstudiostours.com)
Warner Bros. Studio Tour, Burbank – Tours originally began at this working studio as a way to give VIPs a behind-the-scenes look at the studio back lot. In fact, Queen Elizabeth paid a visit in 1954 and toured the set of the movie, The Pajama Game. Changes arrived in 2021, however, and it appears the design morphed into a more scripted studio tour experience. At the time of this writing, only the basic Studio Tour is available but there are future plans for more extensive Classics and Deluxe Tours. The guided portion of the Studio Tour lasts about one hour (with another two hours allowed for a self-guided shopping experience) and advance reservations are required (adults and children 5-10). You can find admission and parking information on the website. (wbstudiotour.com)
If those amusement parks don't strike your fancy or aren't enough to keep you busy, you might want to also check out our Orange County amusement parks and San Diego theme parks articles. There's truly no such thing as having too much fun in California!
Category Page Featured Image Photo of Wizarding World Harry Potter at Universal Studios Hollywood by Thank You via flickr (Creative Commons); Photo of Paramount Pictures Studio Tour by sk via flickr (Creative Commons); and Photo of Filmmaker Statue at Universal Studios Hollywood by Chris Yarzab via flickr (Creative Commons).