Five Easy Ways to Save on Your Los Angeles Vacation
Most of us work hard all year and may even scrimp on other things in order to afford a nice vacation. It's our chance to relax and recharge, to play and unwind and, sometimes, to spend time with loved ones without the stress of everyday life.
It's our time to have fun!
Sure, you're in merry-making mode when you're on vacation, but you can still try to find ways to save money. There are savings to be had on all sorts of trip expenses — transportation, lodging, food and attractions — so read on for some ideas that can help you make your money go a bit further when vacationing in Los Angeles:
#1 – Opt for a vacation rental instead of a hotel room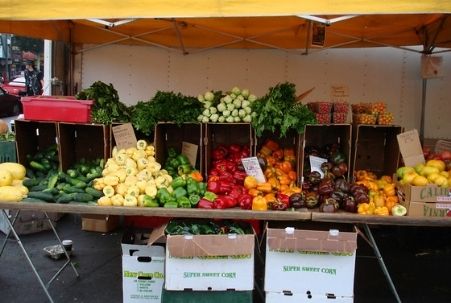 Let's start with our favorite. In our opinion, this is simply the best way to vacation! Especially if you're traveling with children or another couple — but even if you're simply a party of two — staying in a vacation rental can offer significant travel savings. Even if you still eat dinner at a restaurant and just utilize the kitchen for storing items for breakfast and lunch (think picnics!), you're bound to be ahead of the game for meals, at least, and your accommodations may cost less, as well.
It just makes life on the road so much easier when you don't have to go out for every meal and when you have more space to spread out. If you haven't tried it, you really should. Folks who like to cook may want to do dinner at home, too, so they can sample some of the wonderful foodstuffs available at the Los Angeles farmer's markets and wine/specialty stores. Vacation rentals are often equipped with a grill, and some even have a slow cooker available – perfect for easy dinner prep while you're out sightseeing or enjoying the area's beautiful beaches.
If this sort of information isn't provided on a vacation rental's listing, simply send the owner an inquiry to find out what's available, what markets are nearby, etc. Most vacation rental owners we've contacted in the past were quite attentive, and it seems like most genuinely hope you enjoy your time at their place.
We've been enjoying vacation rentals at various California destinations for many years (even before the Internet made it so much easier!), and we strongly encourage you to give this lodging alternative a try if you haven't already experienced the many benefits it offers.
#2 – Take advantage of online deals and discounts sites
Do you use these online sites to keep apprised of discounts and deals in your local area? We certainly do, and have enjoyed reduced rates on restaurants, wine tastings and all sorts of activities. Did you know you can also use them to find money-savers for a destination you plan to visit? CLICK HERE to go to LivingSocial.com (then click in the "Zip Code, Neighborhood, City" section on the top search bar and type in the California city where you're headed to view the applicable deals). (That's an affiliate link, by the way, and this site will earn a small commission if you choose to purchase any of the highlighted deals.)
#3 – See if any fairs or festivals are happening nearby during your visit

Many cities host a bevy of festivals throughout the year (especially during the summer and fall), and they can offer visitors a fun way to experience a locale like the locals do and many are free to attend. For example, here is a list of fabulous food and wine festivals in the Central Coast area that you could stop at if driving to Los Angeles, and you might also want to check in with local tourism bureaus to see what's on. (Greater Los Angeles is quite large, and our California Cities location reference can help you figure out what other cities are near where you plan to stay.)
#4 – Save on airfare
Generally speaking, Tuesday is the best day to find good prices on flights to Los Angeles (and other destinations). This is because most airlines post their sale prices on Monday evening, and then if other airlines intend to match or beat that sale price they will have done so by Tuesday morning. Before you book, you'll want to have a clear understanding of various airlines' baggage charges (here is a handy baggage fee chart that appears to be updated with some regularity), and if you're traveling with small children make sure you know whether your airline of choice charges extra to check car seats and strollers (information which, unfortunately, isn't included on the handy chart).
When travel time arrives, be sure to pack efficiently and weigh your bag – consider investing in this luggage scale from Amazon to avoid any "overweight baggage charges," and make sure to pack it to use before you head to the airport for your return flight. (There are luggage scales that are a few dollars less expensive than this particular model, but it's the only one we can heartily recommend. It's hard to beat a inexpensive product that can save you money — especially one with over 3,000+ reviews!)
#5 – Ways to save if you're driving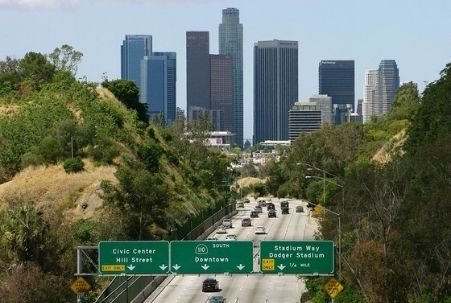 Before you hit the road you'll want to make sure your tires are properly inflated for safety's sake as well as to optimize your miles per gallon. Another way to save on the road is to minimize food costs by either bringing foodstuffs with you or by stopping at grocery stores along the way instead of restaurants. If you're traveling with small children, you may also want to do a little pre-planning to schedule those "picnic" stops at parks and other places that will provide space for them to run off a bit of steam after eating.
Something that can really add up in California is parking at hotels (and this applies whether you're driving your own car or if you flew into town and picked up a rental car). This daily add-on — along with other similar daily fees that are becoming all too common at hotels these days, like "resort fees" and charges for Internet connectivity — can really add up, and you'll want to keep them in mind as you investigate your lodging options.
That brings us full circle, and back to our recommendation to check out vacation rental options. We've never encountered a vacation rental with any sort of add-on fees, but if a vacation rental listing isn't clear about what's included and what may be extra, it's really easy to send an inquiry and ask the owner for further details.
Photo of Hollywood Farmer's Market by John Lopez via flickr (Creative Commons); Photo of Los Angeles Greek Festival near Koreatown by InSapphoWeTrust via flickr (Creative Commons); and Photo of Freeway Heading into Los Angeles by Ron Reiring via flickr (Creative Commons).