California tourism is promoted by independent websites (like this one), as well as by the California Tourist Information Centers scattered around the state and by individual, local conventions and visitors bureaus that promote specific cities, counties or tourism areas.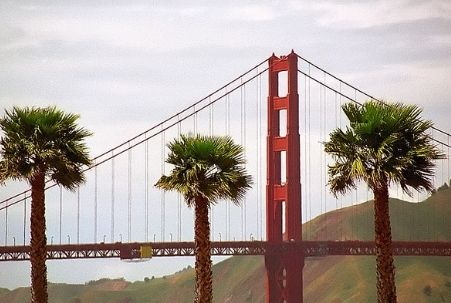 If you're trying to figure out what California destination to visit, a flip through the different areas in our navigation bar, above, will give you a sense of what each of them offers. It's a large and diverse state, that's for sure!
If you prefer to begin your search with something non-digital and if you live in the U.S. or Canada, you can also request that the state's free California guide-and-map magazine be mailed to you.
While most 21st Century trip planning can be done online, we do recommend touching base with the local tourism authority once you arrive at your California destination, if possible, and this California cities list may help you determine the best convention and visitors bureaus to contact. In our experience, these offices are staffed with enthusiastic and helpful locals who can provide real-time information about the area.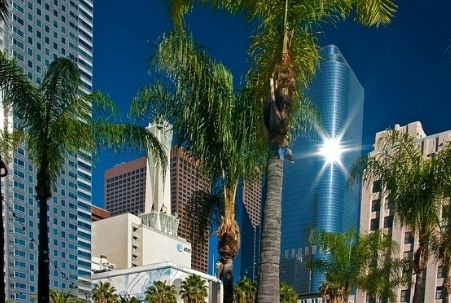 Tourism is definitely an important component to California's economy. According to the California Travel and Tourism Commission, in 2019 the state had 286 million domestic and international visitors, who spent $144 billion during their trips. Southern California, with its three inviting areas — Los Angeles, Orange County and San Diego — was the state's tourism powerhouse that year, combining forces to attract $61 billion in travel-related spending and a whopping $5.3 billion in tax revenue for the state.
Sadly, however, the global pandemic devastated the state's tourism income during the most recent two years, 2020 and 2021, when concerns for its citizens' health mandated closure of many indoor facilities that cater to visitors (e.g., museums, theaters, bars and restaurants) and even, for a time, some outdoor venues (e.g., beaches, amusement parks and zoos). And, since dining, shopping, sightseeing and entertainment are the most popular expenditure-based activities among California travelers, these closures caused massive economic hardship — both to those who depend upon the industry for their livelihoods as well as to the state's tax coffers.
Californians themselves have always been a mainstay of the state's travel and tourism industry, and this certainly helped in 2021 when Covid vaccines became available and the state was able to begin opening up again. It's also encouraging that other domestic travelers have cited California's relatively high vaccine rate as a factor in their choice to travel there during these precarious times.
The present estimation in early-2022 is that domestic travel should rebound to 2019 levels by 2023, but anyone being completely honest would be more likely to say… ¯\_(ツ)_/¯ Rest assured, California will be back on top of its tourism game just as soon as it's safe.
Photo of Golden Gate Bridge with Palm Trees by David Ohmer via flickr (Creative Commons); Photo of Another Beautiful Day in Downtown LA by Ron Reiring via flickr (Creative Commons).