San Francisco Bay Area Vacation Ideas
This vacation and travel guide will introduce you to the City of San Francisco, itself, as well as to the geographic portion of the state known as "the Bay Area," which stretches from Marin County (across the Golden Gate Bridge just north of San Francisco) to Santa Cruz (a coastal city just south of San Jose). Like many things in California, those starting and stopping points are as different as night and day.
If you're unfamiliar with the area, you can follow this link to view a San Francisco Bay Area map, and there are also links within that article to an assortment of other handy tourist maps to help you enjoy the wonderful attractions and experiences in all of the Bay Area's regions.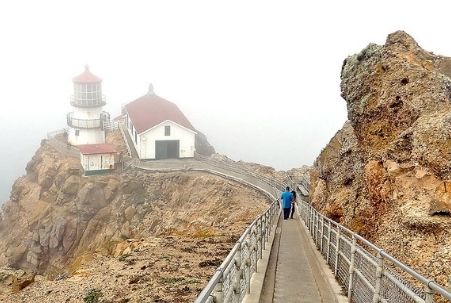 Marin County, historically San Francisco's wealthy neighbor, extends from the northern end of the Golden Gate Bridge up the coast to Bodega Bay and inland to Novato. Unlike San Francisco that fits into a compact, 49-square-mile space, Marin County has acres of protected open space that offer sweeping coastal and pastoral vistas. Its east side has wealthy enclaves (Tiburon, Sausalito and Mill Valley), but you'll find a more Bohemian feel in the coastal towns (Stinson Beach, Bolinas and Point Reyes Station) as well as stunning natural beauty at Point Reyes National Seashore.
While a visit to Marin County will require either a car or a ferry ride from San Francisco, the portion of the Bay Area known as East Bay is easily reached from The City via the BART public transit system. Home to the cities of Oakland and Berkeley with their well-known restaurants and a famous university, the East Bay is considered the 1971 birthplace of "California cuisine." In addition to Alice Waters' historic Chez Panisse, Berkeley is also home to the original Peet's Coffee, whose founder (Alfred Peet) was the first to popularize gourmet coffee in America, not only starting Peet's but mentoring three college students who went on to found Starbucks.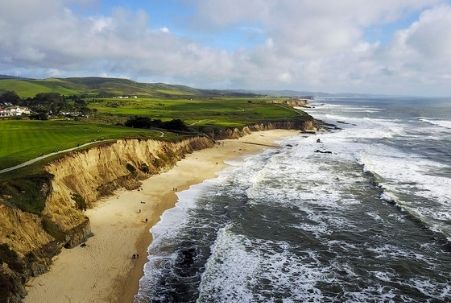 South from the city of San Francisco, you'll find The Peninsula. Drive a half-hour south on the coastal Highway 1 to reach Half Moon Bay, a quaint seaside village that's home to both a "gnarly" surfing spot (known as Mavericks) and the "grand dame" Ritz-Carlton resort, where high tea and a championship golf course (complete with bagpipes at sunset!) await you. Another 15 miles down the coast is where farmers tend artichoke and strawberry fields in Pescadero, and where you'll hardly believe that you're only an hour away from The City.
An alternate way to travel to the South Bay from San Francisco is on Highway 101, and this route leads to the Silicon Valley, known in simpler times as "The Valley of the Heart's Delight." While inarguably high-tech, it's still quite delightful, and this area has a lot to offer in terms of education and entertainment — Stanford University, the Winchester Mystery House and the San José TechMuseum, just to name a few of the possibilities.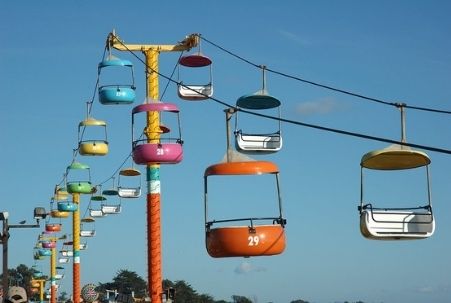 At the southernmost point of the San Francisco Bay Area — and accessible only by traveling "over the mountain" on Highway 17 — is the fun and funky beach town, Santa Cruz.  (Keep your eye out for a "Keep Santa Cruz Weird" bumper sticker!) It's home to a renowned beach boardwalk amusement park (that originated during the city's 19th century heyday), some of the best surfing spots in the state (as well as a surfing museum) and a lively music and arts scene. The surrounding area also offers some awe-inspiring park lands (including a giant Redwood tree you can drive through in Henry Cowell State Park) and about 50 very enjoyable wineries that are far less crowded than those in other parts of the state.
There's so much to see and do in the San Francisco Bay Area. Check out some of the articles linked below to learn more!
Photo of Point Reyes Lighthouse by Dennis Jarvis via flickr (Creative Commons); Photo of Ritz-Carlton Resort at Half Moon Bay by Christopher Michel via flickr (Creative Commons); and Photo of Sky Gliders at Santa Cruz Beach Boardwalk by Frank via flickr (Creative Commons).