San Francisco Bay Area Museums
San Francisco Bay Area museums are truly an eclectic mix. Some of the finest museums and galleries in the world reside here, and they provide a stunning diversity of artistic expression, historical reference and scientific exploration. You can learn about everything from cable cars to cartoons!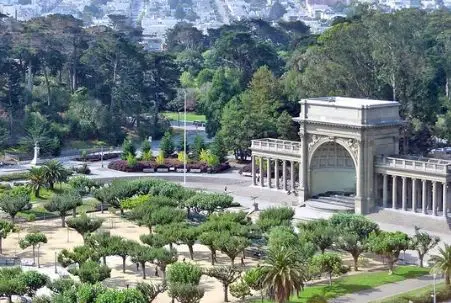 There's a myriad of things to do in San Francisco, but do try to make time to visit at least one or two of The City's wonderful museums. The first section below will introduce the San Francisco museums located in in the city proper and in nearby Marin County. Thereafter East Bay (Berkeley, Oakland and Point Richmond) and South Bay (the Peninsula, Silicon Valley and Santa Cruz) museums will be discussed. If you'd like to skip immediately to those sections, you can use the links below:
San Francisco and Marin County Museums
East Bay Museums (Alameda, Berkeley, Oakland and Point Richmond)
South Bay Museums (the Peninsula, Silicon Valley and Santa Cruz)
Asian Art Museum, Civic Center – With over 15,000 treasures spanning 6,000 years, this is one of the largest museums in the Western world devoted exclusively to Asian art. Admission is free on the first Sunday of each month, and it is closed on Tuesdays and Wednesdays. (asianart.org)
Bay Area Discovery Museum, Sausalito – Located in the Golden Gate National Recreation Area at Fort Baker, this nationally recognized, one-of-a-kind, indoor/outdoor children's museum offers a full range of programs that feature hands-on art, science and environmental exhibitions, plus performances and special events. (badm.org)
Bay Model Visitor's Center, Sausalito – Administered by the U.S. Army Corps of Engineers, this exhibit is the only one of its kind in the world. The Bay Model, stretching over 1.5 acres, is a three-dimensional hydraulic model of the San Francisco Bay and Delta areas and is capable of simulating tides, currents and river inflows. Self-guided tours in five languages are available. (spn.usace.army.mil/Missions/Recreation/Bay-Model-Visitor-Center)
Cable Car Museum, Nob Hill – This is a museum, but it's also the powerhouse, repair shop and storage facility for the city's cable car system. The building, built in 1887, received an $18-million reconstruction in 1982-84 to restore its original gaslight-era look, to install a gallery and to add the museum. (cablecarmuseum.org)
California Academy of Sciences, Golden Gate Park – One of the largest natural history museums in the world, the Academy took up residence in its new home — designed by Renzo Piano — in 2008. Crafted with sustainable living principles (including a living roof), it's still considered one of the world's "greenest" museums. The architecturally stunning building features the Kimball Natural History Museum, Steinhart Aquarium, Morrison Planetarium, a domed Rainforests of the World exhibit, a 3D theater, a lecture hall and an aviary. There are also two restaurants, a gift shop and outside garden areas to enjoy. Click here to access an interactive map of the facility. (calacademy.org)
Cartoon Art Museum, Fisherman's Wharf – With an endowment from Peanuts creator Charles M. Schulz, this museum was established in 1984. The unique institution houses approximately 7,000 original pieces in its permanent collection, from comic strips, comic books and anime to political cartoons and graphic novels. (cartoonart.org)
Chinese Historical Society of America Museum and Learning Center, Chinatown – Conceived in San Francisco in Fall 1962, the Society is the first such Chinese American historical society in North America. The museum was opened in the historic Julia Morgan Chinese YWCA building in November 2001 and is open Wednesday-Sunday. (chsa.org)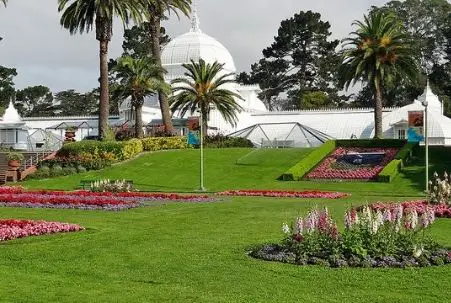 Conservatory of Flowers, Golden Gate Park – This spectacular Victorian glass extravaganza (10,800 panes!) and living museum of rare and beautiful tropical plants (some 1,500 plant species from more than 50 countries) engages visitors physically, intellectually and emotionally. (conservatoryofflowers.org)
Contemporary Jewish Museum, Yerba Buena Gardens, SoMa – This cultural center welcomes all ages and all communities with a broad range of offerings, including art, music, film, lectures, discussions and new media presentations, as well as hands-on art-making workshops. (thecjm.org)
de Young Museum, Golden Gate Park – Named for early San Francisco newspaperman M. H. de Young, the museum moved to a new structure in 2005 which includes the Harmon Observation Tower that offers visitors a sweeping view of The City. Exhibits include "a bit of everything," but the African and Oceanic collections and American decorative pieces, textiles and paintings from the Rockefeller Collection of American Art are especially noteworthy. It's also popular venue for special exhibitions visiting San Francisco, and it's worth checking the website's "What's On" section before your visit. (deyoung.famsf.org)
Exploratorium, Pier 15, The Embarcadero – This experimental, hands-on museum is considered one of The City's crown jewels, both from a San Francisco tourism standpoint and as a resource for its residents. It offers a vast array of indoor and outdoor exhibits and two restaurants with seasonal and sustainable offerings run by respected chef Loretta Keller. (exploratorium.edu)
GLBT Historical Society, Castro District – With exhibit galleries open to the public, this society seeks to collect, preserve and interpret the history of gay, lesbian, bisexual and transgender people and the communities that support them. (glbthistory.org)
Legion of Honor, Lincoln Park – Situated between San Francisco's China and Ocean beaches and noted for its setting, this beautiful Beaux-arts building overlooks the Golden Gate Bridge and the city. Its collections include European decorative arts and paintings, ancient art, one of the largest collections of prints and drawings in the country and a Rodin's Thinker. (legionofhonor.famsf.org)
Marin Museum of the American Indian, Novato – This nationally recognized museum is part of Miwok Park, and its important art and artifacts and its Native American art and culture educational programs are often loaned to other western states museums. (marinindian.com)
Maritime Museum, Fisherman's Wharf area – The Maritime Museum is housed in the Bathhouse Building of San Francisco's Aquatic Park Historic Landmark District, contiguous with the San Francisco Maritime National Historical Park and the fleet of historic vessels that serve as the city's "floating museums" at Hyde Street Pier. Built in 1939 as a City of San Francisco and WPA joint venture, the bathhouse building was designed in the Streamline Moderne style (late Art Deco) to look like ocean liner. While the boat-like structure is, in and of itself, strikingly beautiful with its gorgeous Sargent Johnson carved-slate fronting panels (he was one of only two African-American artists to work for the WPA) and fabulous mosaics out back, the murals it houses are even more so. Sea-themed and flowing with intricate coloration, this is indeed a breathtaking public art display and, from our perspective, not to be missed on an art lover's San Francisco visit. (nps.gov/safr/learn/historyculture/bathhousebuilding.htm)
Musée Mécanique, Pier 45, Fisherman's Wharf – This collection of old-time, penny-arcade relics, many of which were scavenged from the city's Playland at the Beach amusement park that closed in 1972, can be enjoyed by kids of all ages. Admission is free, and the 200 antique, coin-operated entertainment machines typically take 25-50 cents to operate. (museemecaniquesf.com)
Museum of African Diaspora, Yerba Buena Gardens, SoMa – Open Wednesday-Sunday afternoons, this international museum is committed to showcasing the "best of the best" from the African Diaspora and organizes collaborative ventures with institutions of similar vision from around the world to facilitate its mission. (moadsf.org)
Museum of Performance & Design, Civic Center – Formerly the San Francisco Performing Arts Library & Museum, this is the first international arts institution devoted to the celebration of the performing arts and theatrical design. The facility features world-class collections, exhibitions and presentations by and about leading artists. (mpdsf.org)
Ripley's Believe It or Not Museum, Fisherman's Wharf – This "museum" is two floors and over 10,000-square feet filled with the strange and the unbelievable! (ripleys.com/sanfrancisco)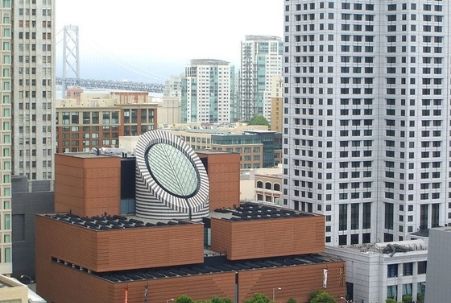 San Francisco Museum of Modern Art, Yerba Buena Gardens, SoMa – The iconic building (designed by Swiss architect Mario Botta) in which SFMOMA has been located since 1995 reopened in May 2016 after a three-year expansion. It's another must-visit for art lovers! (sfmoma.org)
San Francisco Railway Museum, The Embarcadero – This small museum's exhibits focus on the antique streetcars and national landmark cable cars that continue to run along San Francisco's major arteries. The museum is located at the Steuart Street F line stop, catty-corner from the Ferry Building, and the gift shop is a fun place to shop for unique souvenirs. (streetcar.org/museum)
Strybing Arboretum, Golden Gate Park – A 70-acre botanic garden with more than 7,500 varieties of plants and seemingly endless paths that traverse among duck ponds, blooming trees and redwoods. There are also smaller, specialized gardens with names like the "Garden of Fragrance" and the "Shakespeare Garden," the latter of which contains every flower and plant mentioned in the Bard's plays. (sfbotanicalgarden.org)
Golden State Model Railroad Museum, Point Richmond – Although the days and hours it's open are limited, it may be worth planning a visit around their schedule if you're a model train enthusiast. The museum consists of 10,000 square feet of O, HO and N scale model railroading, including three large model railroads constructed and operated by the East Bay Model Engineers Society. (gsmrm.org)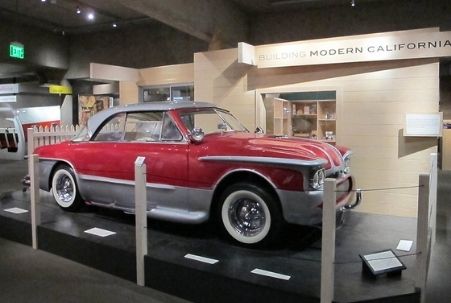 Oakland Museum of California, Oakland – Opened in 1969, this is one of the most architecturally interesting museums in the country with galleries, terraces, patios, sculpture gardens and ponds. Exhibits portray California's natural wonders and events, highlighting the people who shaped the state. The museum will have a whole new look when it reopens in 2021, including two new entrances (one on 10th Street and the other on 12th Street facing Lake Merritt), extensive new landscaping (a new lawn, new native trees and plantings and a new outdoor stage) and a new cafe (Town Fare, led by Tanya Holland of Brown Sugar Kitchen). The museum's popular Friday Nights at OMCA, which feature live music and food trucks in its outdoor spaces, are also expected to return in 2021. (museumca.org)
Pardee Home Museum, Oakland – A centerpiece of the Preservation Park Historic District, this architectural treasure was built in 1868-69 by Enoch Pardee, who came to California during the Gold Rush and became a San Francisco eye doctor thereafter. He was also politically active as was his son, George Pardee, who is fondly remembered as the "earthquake governor" for his remarkable leadership during the state's 1906 devastation. George's wife, Helen, was a prodigious private collector, and her abundant treasures are on display in the home. (pardeehome.org)
Takara Sake Museum, Berkeley – This museum chronicles the sake-making process and the U.S. sake-making history. An educational video is also available in the facility's tasting room. (takarasake.com/visit-us/sake-museum)
University of California, Berkeley – This school hosts many outstanding museums, including Berkeley Art Museum & Pacific Film Archive, one of the nation's largest university museums and one of the few presenting a full range of visual culture (bampfa.berkeley.edu) and the Berkeley Natural History Museums consortium, which includes the UC Botanical Garden, the Phoebe Hearst Museum of Anthropology, Lawrence Hall of Science, The Museum of Paleontology, The Essig Museum of Entomology, the University and Jepson Herbaria and the Museum of Vertebrate Zoology. (bnhm.berkeley.edu)
USS Hornet Museum, Alameda – Open to the public as an aircraft carrier museum since 1998, this National and State Historic Landmark earned nine battle stars for her WWII service and earned later renown as the ship that retrieved the Apollo, first-men-on-the-moon astronauts in 1969. (uss-hornet.org)
USS Potomac, Oakland – Open Wednesday-Sunday, this former Presidential Yacht and "floating White House" of 32nd U.S. President Franklin Delano Roosevelt is now a National Historic Landmark maintained as an active memorial to his presidency. (usspotomac.org)
Cantor Arts Center, Palo Alto – Located on the Stanford University campus, the center includes 24 galleries plus sculpture gardens, terraces and a courtyard. One of the center's highlights is the Rodin sculpture garden, 20 bronzes that include some of the artist's most famous. In total, the Cantors donated 187 of Rodin's works, making this the third largest Rodin collection in the world after the Musée Rodin in Paris and the Rodin Museum in Philadelphia, PA. (museum.stanford.edu)
Children's Discovery Museum, San Jose – This museum's warm and inviting environment encourages children to make connections among ideas, people and cultures through interactive exhibits and programs. (cdm.org)
Computer History Museum, Mountain View – One of the largest collections of computing artifacts in the world is housed here in a presentation focused on technology's impact on human civilization. (computerhistory.org)
History Park, San Jose – This indoor/outdoor museum is arranged to appear as a small 1900s U.S. town. It consists of 29 historic buildings and other landmarks that have either been moved from their original San Jose locations or replicated, including a half-height, to-scale recreation of the San Jose Electric Light Tower that made the city "the only electrified city west of the Rocky Mountains" in 1891. Selected buildings are staffed by volunteers on a rotating weekend schedule, and they also operate a vintage trolley over the length of the park. (historysanjose.org)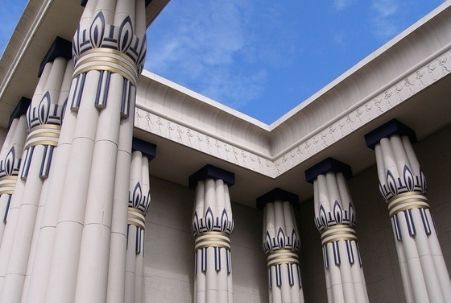 Rosicrucian Egyptian Museum & Planetarium, San Jose – Architecturally inspired by the Temple of Amon at Karnak, you will find the largest collection of Egyptian artifacts in the western U.S. here amongst visually stunning grounds with park-like landscaping. (egyptianmuseum.org/)
Santa Cruz Museum of Natural History, Santa Cruz – Displays of American Indian artifacts, rocks, fossils, a hands-on tidepool exhibit and specimens of local flora and fauna are featured here, and you can "visit" Santa Cruz habitats like woodlands, chaparral, grasslands and a variety of marine environments. There is also a large cement whale located out front that children enjoy climbing on. (santacruzmuseums.org)
Santa Cruz Museum of Art & History, Santa Cruz – This museum has four galleries on three floors with exhibits, family activities, tours, educational programs, historical archives, and it also maintains three offsite, historical locations: the Octagon Building, Evergreen Cemetery and the Davenport Jail. (santacruzmah.org)
Santa Cruz Surfing Museum, Santa Cruz – Its location at Lighthouse Point on West Cliff Drive affords a spectacular view of Santa Cruz, the Monterey Bay and internationally renowned surfing hotspot Steamer Lane, and its displays chronicle 100 years of Santa Cruz surfing history. (cityofsantacruz.com/government/city-departments/parks-recreation/facilities/surfing-museum)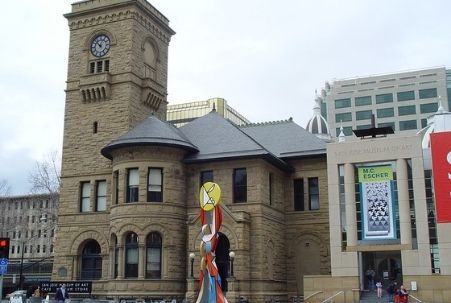 San Jose Museum of Art, San Jose – A contemporary visual arts center whose acclaimed special exhibitions and permanent collections range across modern masterworks to the newest frontiers of art. (sjmusart.org)
Seymour Marine Discovery Center, Santa Cruz – This facility reflects the world of scientists, organized around how they work and with an interior similar to the labs where they work. The center also serves as a base for docent-led tours of the Long Marine Lab facilities, the Younger Lagoon Natural Reserve and the adjoining marine sanctuary's shores, and its abundant outdoor spaces include an 87-foot long, 18-foot tall blue whale skeleton. (seymourcenter.ucsc.edu)
The Tech Interactive, San Jose – This innovative, contemporary museum explores technology and how it affects our lives. Four major theme galleries showcase everything from robotics to earthquakes and satellites to Silicon Valley. (thetech.org)
Photo of View from top floor of de Young Museum by Dennis Jarvis via flickr (Creative Commons; Photo of Cable Car Museum by Dennis Jarvis via flickr (Creative Commons; Photo of San Francisco Conservatory of Flowers by Dennis Jarvis via flickr (Creative Commons); Photo of San Francisco Legion of Honor by Dale Cruse via flickr (Creative Commons); Photo of San Francisco Museum of Modern Art by Scott Vachalek via flickr (Creative Commons); Photo of Oakland Museum Exhibit (custom car based on 1951 Ford Victoria Hardtop) by Ed Bierman via flickr (Creative Commons); Photo of Rodin "Prayer" at Stanford University, Cantor Center by Jonathan Lidbek via flickr (Creative Commons); Photo of Rosicrucian Egyptian Museum in San Jose by Catchpenny via flickr (Creative Commons); and Photo of San Jose Museum of Art by Franco Folini via flickr (Creative Commons).