Are you considering a Napa vacation but wondering if you might get bored with winery tours and tastings? Not to worry: Napa Valley and all the tours available there encompass a wonderful variety of things to do and see.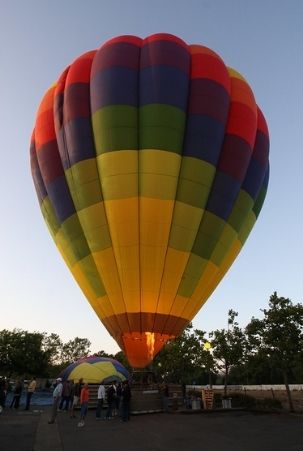 Why not see the Napa Valley from the air with a balloon ride tour? This is not merely a glitzy place, after all — it has some of the most beautiful landscapes and vistas in the world, marbeled with working vineyards, natural wonders, quaint downtown areas, wildlife preserves, antique trains, old growth forests, wild rivers and dude ranches. Why not enjoy a bird's eye view of it all?
Another option to get an overview of the area — but from the ground — is a "limo tour" that offers flexible scheduling, a knowledgeable local guide and a built-in designated driver! With a private tour, you can select the wineries that appeal to your tastes specifically and design your own schedule and route.
There are also Napa Valley tour operators who offer "bus" tours. These go to the top tasting rooms and other sights on a pre-set schedule, and they are surprisingly affordable.
Remember, though, that the Napa Valley is home to many points of interest other than wineries. Bicycle tours are very popular, with some that are guided and some that outfit you with a self-guided map (and bike/helmet rentals, etc.). Because the weather during the winter months can be unpredictable, some bicycle tour operators offer bus or mini-coach tours instead. But if you are adventurous, why not get the self-guided map and make a full day of it? And, should you want to travel a bit more effortlessly, check out Segway Napa. It's a great way to experience some different locations in the valley!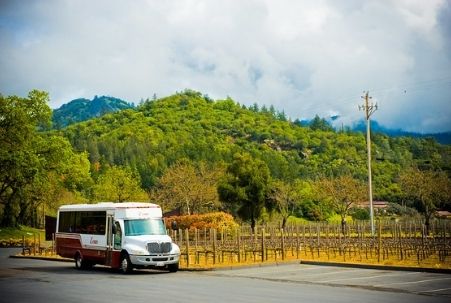 Winery tours are by far the most popular Napa Valley tours. With over 500 wineries to see — each with its own history, wines, family heritage and unique points of interest — the choices can be overwhelming. Because some wineries are available only by appointment, others are sometimes closed for weddings or private parties and some are staffed only part of the time, a winery tour or guide to choose where to go often offers a very helpful and pleasing option. (Not to mention — again! — a designated driver.)
The "wine and dine" tours take you into the winery you choose and end with a scrumptious dinner. This is not to be confused with the day-long tours, most of which have a picnic lunch or a box lunch associated with them.
A favorite tour is the Wine Train — a scenic three-hour dining excursion aboard a lovingly restored 1915-1950 Pullman Dining and Lounge car.
There are several different Wine Train experiences available, but our personal favorite is the Estate Tour that leaves late-morning and includes one-hour tours of Domaine Chandon, Raymond and Inglenook wineries along with the mesmerizing train ride and four-course lunch. (You may remember two of those wineries from our Napa Wineries with Interesting Architecture article.)
The Wine Train's Champagne Vista Dome option offers a bit of a splurge for special occasions, but even the Gourmet Express option is an experience you won't soon forget!
Regardless of whether your visit is for a family vacation, a romantic getaway, a corporate retreat, a wedding or simply some exercise in the great outdoors, you are sure to find a Napa Valley tour that fits the bill.
Photo of Napa hot air balloon by leduardo via flickr (Creative Commons); Photo of Wine Tour Bus outside of Clos Pegase Winery by Johnn via flickr (Creative Commons); and Photo of Napa Valley Wine Train interior by Jim G via flickr (Creative Commons).
PLEASE NOTE: Hours of operation, driving times, etc., can vary with then-current conditions. While every effort is made to provide accurate information,we cannot be responsible for errors or for changes that may have occurred since publication. Please confirm all information with actual service providers.The information provided on this website is done so without warranty of any kind, either expressed or implied.