Are you planning a vacation or weekend trip to Napa? Oh, are you in for a treat!  A visit to Napa, of any length, can refresh body and spirit in deep ways like no other California destination!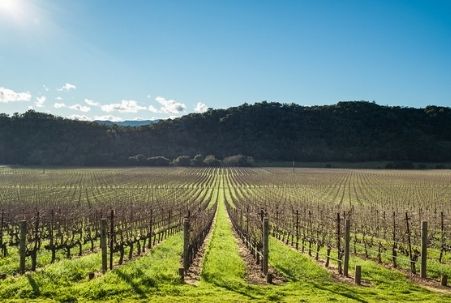 Virtually every suggestion in our Wine Country Vacation Ideas article applies to a Napa vacation, especially the wonderfully unique places to stay, the exquisite cuisine, the palpable sense of relaxation in its natural environs and, of course, the world-class vineyards and wineries.
Most visitors to Napa Valley come as part of a family vacation (it's a popular destination for weddings and family reunions), a romantic getaway, a corporate retreat or a solo adventure. 
Regardless of why you come, Napa Valley is exquisitely well-suited to serve you. 
In fact, part of the charm of visiting Napa is the diversity of visitors — as seen in the couple from Seattle celebrating their 25th anniversary and sharing a B&B breakfast with a California family here for a wedding and a European student on holiday and touring the U.S. for the first time. Then there's the range of "tourist attractions" and possible activities. Instead of bouncy castles or petting zoos, here you can experience an antique train with Pullman dining cars, a hot air balloon ride or a gondola journey on the Napa River. Talk about unique!
First, remember that Napa Valley is a confined area of about 30 miles by 5 miles. Regardless of where you stay, you are relatively close to most things.  Then, consider the wonderful array of unique, attractive accommodation options.  There are Victorian houses near village centers, bungalows on working ranches, vineyard vacation rentals, resort spas and traditional hotels. And, the choices range from 5-star resorts to budget-sensitive lodging (albeit more of the former than the latter). Given this variety, it's not difficult to find a home base that suits your personal needs or preferences.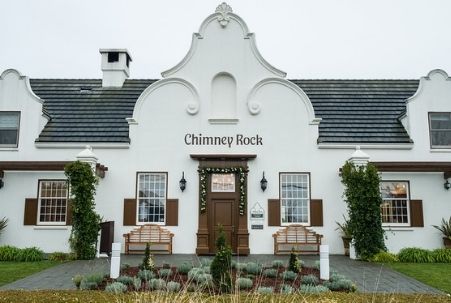 Of course, wineries are the backbone of the area's economy — there are around 1,700 registered wineries in the valley, over 500 of which welcome visitors to their tasting rooms — and you should definitely book one of the Napa Valley Tours that visit the wineries if for nothing else than to enjoy the exquisite landscape and scenery. The available winery tours offer great variety, as well, and you can go on foot or by car, antique train, hot air balloon, bike or kayak. Especially if you plan to sample the wines, having a driver (and a guide!) is a wise decision.
The Napa Valley Wineries themselves require closer consideration.  They are not all just "tasting rooms and gift shops."  Many are active, working vineyards with a dormant period over the winter and super-active periods during harvest, crush and bottling.  (Spring and summer are busy, too, with visitors.) If you want to dive deep into viticulture, this is the place to come for study and research, but most people will enjoy simply learning more about wine-making, the different kinds of wines and the lifestyle inherent to this enduring agricultural-artistic endeavor.
And, if that's not enough to keep you busy, you may want to review the other Napa Valley tourist attractions available for your enjoyment.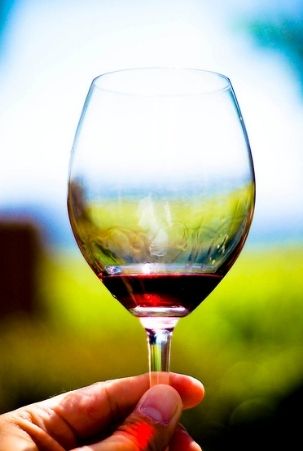 So, what kind of Napa vacation are you planning?
a family vacation in a semi-rural area where everyone is relaxed
a couple's getaway in the lap of luxury
a golf vacation with college friends
a girls' weekend filled with fun and laughter
a private time for contemplation and healing surrounded by beauty
an exploration of wines, fine foods, healthy living and the great outdoors
a landscape unique in all the world, complete with geothermal geysers
a place where a good time can had by all…
All that and more await you!
Photo of Napa Valley Vineyard by Luca Sartoni via flickr (Creative Commons); Photo of Chimney Rock Winery by Luca Sartoni via flickr (Creative Commons); and Photo of Napa red wine toast at Andretti Winery (closed as of April 1, 2021) by OmarG! via flickr (Creative Commons).