Napa Valley Tourist Attractions
People often think if they are not foodies or oenophiles or if they are on a family vacation, there's nothing of interest for them in Wine Country. Au contraire! There are many interesting things to see and to mix in with your winery, bike and/or hot air balloon tours.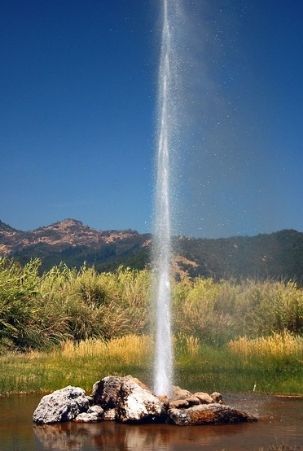 Peruse the list of Napa Valley tourist attractions below — set out from charming Calistoga in the north to stylish Napa in the south — and see if there is something you might want to add to your travel itinerary. (If you need help orienting yourself, this California Wine Country map may be useful.)
Old Faithful Geyser of California, Calistoga – One of the three world-famous "faithful" geysers (the other two are in Wyoming and New Zealand), this natural wonder erupts about every half hour and sends boiling-hot water (350 degrees Fahrenheit) from 60 to 100 feet into the air. In addition to the geyser, there are goats and llamas on the property, an exhibit about geyser eruptions and earthquake predictions, plus benches and tables where you can rest or enjoy a picnic. (oldfaithfulgeyser.com)
Sharpsteen Museum, Calistoga – This museum was donated by Ben Sharpsteen, who enjoyed a successful 30-year career as a Disney animator, and his beautiful murals are a highlight of the facility. In addition, his Disney memorabilia (including an Academy Award) is on display, along with pioneering artifacts of early California history (old photos, a Victorian dollhouse and a stage coach, for example). The attached lavishly restored Sam Brannan Cottage offers a glimpse at what Calistoga looked like in 1860 when Mr. Brannan first envisioned the city as "the Saratoga of the West." (sharpsteen-museum.org)
The Petrified Forest, Calistoga – Discovered in 1857 by William Travers, this privately owned park's majestic grove of petrified redwood giants can transport you back in time more than three million years. Geologists deem it one of the world's finest examples of a pliocene fossil forest, and the grounds also include a museum that details the origin of the fossils and geology of the area. (petrifiedforest.org)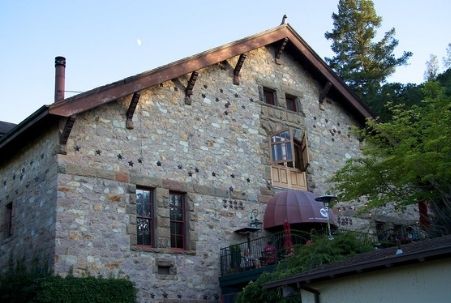 Culinary Institute of America Greystone Campus, St. Helena – One of the world's premier culinary colleges, the CIA Greystone offers cooking classes and demonstrations, wine classes, shopping for all things epicurean and, of course, superb dining at the Wine Spectator Greystone Restaurant. (ciachef.edu/visitors/gs/)
Napa Valley Museum, Yountville – As trustees for a vast array of Native American artifacts (obsidian points, scrapers, arrowheads, grinding bowls and baskets) and early pioneer artifacts (clothing, household implements, books and jewelry), this museum endeavors to inspire the community to uncover the richness of Napa Valley's art, history and environment. (napavalleymuseum.org)
Napa Valley Opera House, Napa – Built in 1879, the Napa Valley Opera House is a lovely example of Italianate Victorian architecture. It was the area's first historic performance venue, and in its heyday it was known as "The Jewel of the Napa Valley." The theatre was lovingly restored to its original splendor and re-opened in 2003, and the 480-seat house offers excellent sight lines and acoustics. Given its ample orchestra section and ingeniously-designed balcony, no seat is more than 16 rows from the stage. In addition to opera, dance, theatre and comedy, the Napa Valley Opera House offers a diverse array of musical performances. (napavalleyoperahouse.org)
The Wine Train, Napa – This popular Wine Country tourist attraction has been in operation over 20 years, serving gourmet lunches and dinners to over a million visitors and offering an opportunity to sample area wines without traveling to tasting rooms. The three-hour train ride begins in Napa and travels through the valley to St. Helena before returning to Napa (a 36-mile round trip). For travelers on a family vacation, the Wine Train also hosts special events with childcare on select dates to afford parents an opportunity to enjoy an uninterrupted, leisurely dinner while their children enjoy movies and kid-style food in another car. (winetrain.com)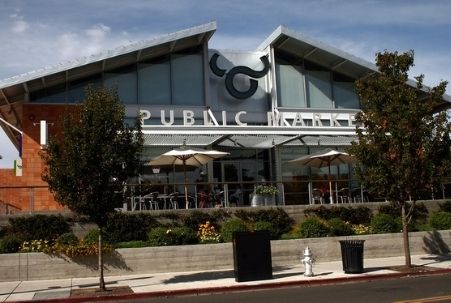 Oxbow Public Market, Napa – Even if you aren't particularly interested in Wine Country cooking vacation opportunities, you will likely enjoy a trip to this riverfront marketplace. Located in Napa's downtown Oxbow District, this shopping and dining destination features local specialty merchants offering wine, artisanal food, crafts and garden products. (oxbowpublicmarket.com)
Did you find any Napa Valley tourist attractions that interest you? You may also want to check out our Sonoma Valley tourist attractions and Western and Sonoma Coast tourist attractions articles for some additional ideas.
Photo of Old Faithful Geyser in Calistoga by Donnaphoto via flickr (Creative Commons); Photo of Culinary Institute of America, Greystone Campus Restaurant by irene. via flickr (Creative Commons); Photo of Napa Valley Opera House by Thank You via flickr (Creative Commons); and Photo of Oxbow Public Market by Thank You via flickr (Creative Commons).