Wine Country Tourist Attractions
For many people, the main objective for their California Wine Country vacation or weekend getaway is to partake in the area's fabulous food and wine offerings, but you might also want to consider adding a few Wine Country tourist attractions to the mix. (If you're all set with just enjoying the food and wine, that's certainly okay!)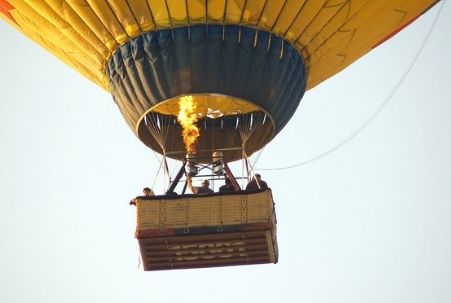 In addition to the lure of Wine Country's spas, golf courses, shopping, parks, cooking classes and other activities, the attractions discussed below can enhance your visit by providing you with a bit of history and a better "sense of place" for the area.
As you investigate all of the alternatives, you're apt to conclude there's a lot more to do in Wine Country than you ever imagined. You may even find yourself looking for ways to add a few days on to your stay!
As discussed in our Wine Country Maps article, the area is divided into three distinct sub-areas — Napa Valley, Sonoma Valley and Western Sonoma (which includes the Wine Country beaches and its coastal activities and attractions). It makes sense, then, to use these geographic categories to guide this article, as well.
In the general discussion of all these sub-areas' attractions below, the sub-heading titles are links. Clicking on them will lead you to more detailed discussions of the specific attractions that can be found in each of these three sub-area locales.
The 1976 "Judgment of Paris" may have put Napa Valley on the map in terms of international acclaim for its wines, but the area has a deep and rich history which you can learn about at its entertaining and educational museums. If museums aren't "your thing," perhaps the luxury of traveling in a vintage rail car while sampling gourmet foods and superb wines or investigating down-to-earth sightseeing opportunities like the Old Faithful Geyser and the Petrified Forest will be more to your liking. Napa Valley is certain to have something to excite and entertain, no matter your interests.
Sonoma is an Indian word meaning "many moons," and hopefully your visit to the area will include enough "suns" and "moons" to enjoy everything thing this lovely area has to offer. Whether your interests lean toward history or hiking — or even NASCAR or gardens — the Sonoma Valley has you covered. If you're traveling with young children, don't miss Train Town, and photographers will likely enjoy many things about the area, including the moody lighting at Mission San Francisco Solano, Cornerstone's quirky "garden art" and the incredible moss at Jack London State Park.
How many places on Earth can you enjoy an African safari in the morning and that evening attend a Star Party at an observatory? How does an almost 8.5-mile paved trail on which you can walk, roller skate or ride bicycles and horses sound? Even the Sonoma Coast, known primarily for its whale-watching and hiking opportunities, offers you a chance to eat dinner in an iconic film location. Sonoma County is roughly the size of the State of Rhode Island, and it makes the most of every splendidly scenic inch!
As you can tell, there are A LOT of things to do in Wine Country. It's not just wonderful wineries and irresistible restaurants!
Whether you're headed here for a romantic getaway or a family vacation, there is quite likely a Wine Country attraction that will interest and please you. Here are those links again so you can explore all the details:
Things to See & Do in Napa Valley
Things to See & Do in Sonoma Valley
Things to See & Do in Western Sonoma
Photo of Hot Air Balloon rising over Calistoga by Donna Sutton via flickr (Creative Commons).