Napa Valley Wineries with Interesting Architecture
While a Napa vacation can be an oenophile's dream come true, wine is certainly not the only thing to enjoy in this bucolic region.
Many Napa wineries pair art with their offerings, and there are also wineries housed in historic and/or architecturally unique buildings — many that are artistic creations in their own right. If you enjoy architecture or photography, you'll want to consider the following recommendations as you make your Napa Valley winery tour plans.
You'll see some of these winery descriptions include a "by appointment only" notation. While it's true you can often do walk-in tastings even if a winery's signage has this indication (or make a quick cell call to let them know you're in the parking lot), we highly encourage you to plan your tasting room itinerary in advance and make reservations as appropriate. We've arranged our recommendations for architecture lovers below as if you're touring the valley from north to south: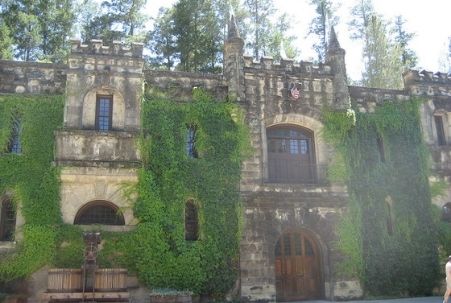 Chateau Montelena (Calistoga) – Built in 1882, the Chateau Montelena winery is best known for the worldwide attention its wines garnered in 1976 at the famous "Judgment of Paris" blind tasting-comparison of French and California wines. Its 1973-vintage Alexander Valley Chardonnay was judged superior to the French competition, an event chronicled in the 2008 movie Bottle Shock which used the winery as a film location.
The winery's picturesque grounds — landscaped with a Chinese theme — include a man-made lake that is home to two gazebo-studded islands and assorted ducks and geese as well as two stunning black swans. The wine is pricey, but a trip to the Napa Valley really isn't complete without a visit here. (montelena.com)
Castello di Amorosa (Calistoga) – It is easy to see why this winery is often called "the Wine Country Castle" as erecting the extraordinary Tuscan-styled building – truly fit for a king! – took a $30M investment and a 15-year commitment from owner Daryl Sattui. You will definitely want to avail yourself of Castello di Amorosa's guided tour option and, if possible, to time your visit for the off-season or to book the tour for a non-peak day/time. Be sure to wear your walking shoes, too, as there are four floors of stairs and your feet are going to get a workout. Rest assured, though, the Napa "castle of love" winery tour is worth it! (castellodiamorosa.com)
CADE (Angwin) – Designed by Juancarlos Fernandez, a Mexico-based architect who works regularly in California, this is Napa Valley's first organically-farmed, LEED (Leadership In Energy and Environmental Design) Gold-certified winery. Located on Howell Mountain, guests enjoy exquisite views of the valley floor from the winery's ultra-modern outdoor living room while sipping its equally enchanting Sauvignon Blanc. (cadewinery.com)
Arkenstone Vineyards (Angwin) – J.R.R. Tolkien fans may recognize this winery's name from "The Hobbit," and the book's "jewel at the heart of the mountain" definition is certainly appropriate for the property. Located on Howell Mountain, owners Ron and Susan Krausz worked with Lail Design Group and Magorian Mine Services to design a cave winery that both respects the property's natural beauty and provides a state-of-the-art facility for winemaker Sam Kaplan to work his magic. The wines are truly extraordinary.
The two-level, 26,000-square-foot cave includes two fermentation halls and three barrel-storage rooms as well as labs, workrooms and hospitality areas. The above-ground tasting room, fashioned from corrugated metal that was pre-finished with a patina of soothing earth tones, achieves a seamless indoor-outdoor integration and welcomes guests with high ceilings, immense windows and simply-but-sophisticated finishes and furnishings. Tours and tastings are offered by appointment. (arkenstone.com)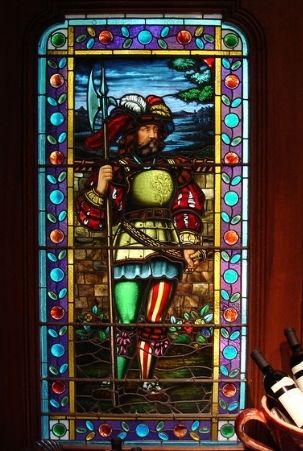 Beringer (St. Helena) – In 2001, this iconic Napa Valley winery was recognized by the National Register of Historic Places. Its stone-walled buildings, stained glass windows and country estate gardens honor its heritage as one of the valley's earliest wineries and, in fact, the oldest of those that boast continuous operation.
The grounds are extensive and several different tours, ranging from 30-90 minutes, are available. The tunnels in the mountainside behind the winery — hand-chiseled by Chinese workers who had returned to the Bay Area after helping build the Trans-Continental Railroad — provide a rare insight into the creativity of these early winemakers, and they remain a perfect place to age and store fine wine. Again, this is a popular winery; plan your visit for a non-peak day/time, if possible, and reservations are recommended. (beringer.com)
Charles Krug Winery (St. Helena) – This winery, opened in 1861 by its namesake 27-year-old Prussian immigrant, is touted as the location of California's first tasting room and was entered into the National Register of Historical Places in 1974. Now owned by the Peter Mondavi family, its renovated hospitality and retail center — designed by Howard Backen of St. Helena-based Backen, Gillam & Kroeger Architects — was thoughtfully incorporated into the property's historic 1872-built Redwood Cellar. The stunning 10,000-square-foot facility was recognized for its regional Architecture and Landscape contributions via Great Wine Capitals Global Network's 2015 Best of Wine Tourism awards. (charleskrug.com)
Spring Mountain Vineyard (St. Helena) – If you remember television way back in 1981, you may recognize the 8000-square foot Victorian mansion on this winery estate from the evening soap opera "Falcon Crest." The show aired on CBS for nearly a decade and was quite popular in Europe and Asia, as well, and for that reason this was one of the most famous buildings in California at the time.
Originally built to be the home of Mexican-American businessman Tiburcio Parrot in the 1880s — whose real-life biography is tinged with some soap-operatic elements — the mansion remained empty for its first 70 years of existence as Parrot died before its completion. Tours and tastings are offered by appointment. (springmountainvineyard.com)
Del Dotto Vineyards (St. Helena and Napa) – This winery's two locations are both fascinating (albeit for entirely different reasons) and both offer "cave tours" and barrel-samplings of the brand's highly revered wines. Some may reject a Del Dotto tour outright simply because of the price (at the time of this writing, $45/person for a bar tasting at both the Napa and St. Helena locations), but you really will receive "a lot of bang for your buck" here.
The St. Helena location is the newer and more opulent of the two Del Dotto locations — all decked out in Italian marble, chandeliers and statuary. It looks like a Venetian palace! The historic location (on Atlas Creek Road, about 10 miles north of downtown Napa) where the caves were dug by Chinese immigrants in the 1800s is also beautiful, but it's decidedly more laid-back. Whichever you choose, advance reservations are strongly recommended.
Both locations are incredibly generous with their wine — which is outstanding — and this invites us to share a caveat: If you're driving, you may need to simply taste and, with deep regret, not finish every pour. (The "Del Blotto" nickname for this winery tour is well deserved.) Also, be advised Del Dotto wines are quite expensive and typically sold for future delivery; that is, if you purchase wine here, it will probably need to be shipped to you. The wine is truly extraordinary, though, and you won't find it in stores so if you love it, by all means buy some as a remembrance of this unique winery experience. (deldottovineyards.com)
Opus One Winery (Oakville) – When you see Opus One, you will likely not be surprised to learn it was designed by Scott Johnson of Johnson Fain, the architectural firm responsible for a San Francisco landmark building, the Transamerica Pyramid in the city's Financial District. A joint venture between Baron Philippe de Rothschild (of the premier French Bordeaux winery, Chateau Mouton Rothschild) and Napa Valley's own Robert Mondavi, the unique structure, completed in 1991, lives up to its founders' vision to create a unity of winemaking, food and artful living. Although the winery is now owned by Constellation Brands and Baroness Philippine de Rothschild, one can assume the founders would still be proud of the world-class Bordeaux-style Cabernet blend it produces. (opusonewinery.com)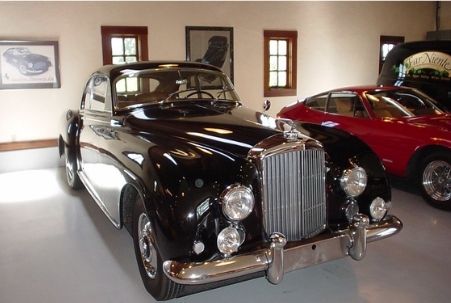 Far Niente (Oakville) – This winery's lush gardens make it a wonderful stop any time of year, but its extensive plantings of camellias, azaleas, tulips, daffodils, rhododendrons, dogwoods, redbuds and magnolias make it must-see if you're visiting Napa during the spring. Fall brings another glorious show, when the ginkos that line the entry drive turn to gold. Mediterranean landscapes more suited to the dry California climate are what you see at most Napa wineries, so this landscaping is not only beautiful but quite unique.
In addition to the spectacular grounds, the winery itself is quite beautiful. Originally built in 1885 and then abandoned for about 60 years following Prohibition, it was lovingly restored in the 1980s by owners Gil and Beth Nickel. During the restoration "Far Niente" — which translates to "without a care" — was found carved in stone on the front of the building, and the sentiment remains to welcome present-day visitors. While the winery is historic, it has definitely evolved into a 21st century operation. There's even a unique solar panel system that sits on the property's pond and provides 100% of its electricity. You can watch a fascinating video about that here:
If that's not enough to pique your interest, there's more! Far Niente's Carriage House offers visitors an opportunity to view the classic car collection the late Mr. Nickel assembled throughout his life. You don't have to be a car lover to enjoy the treasures housed there — automobiles from Italy, Britain, Germany and America, including a 1966 Ferrari 500 Superfast, a 1961 Corvette roadster as well as several vintage BMW motorcycles — but if you are a car lover, this is a "don't miss" stop on your Napa vacation. Guided Far Niente tours and tastings are offered several times each day, by appointment. (farniente.com)
Inglenook Winery / The Rubicon Estate Winery (Rutherford) – In 1975, film director Francis Ford Coppola used money he earned from The Godfather to purchase 1,560 acres of the historic Inglenook winery, and he and his wife made the property's old Victorian mansion their family home. Then in 1995, when the portion of the Inglenook property which included the 1879-vintage grand chateau winery was put up for sale, Coppola bought that, too, and turned the estate into a center for celebrating the things he values most: family, food, wine and movies.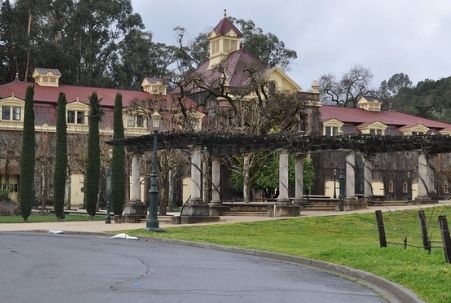 Rubicon Estate's grounds and the ivy-draped historic stone chateau are beautiful. The inviting European-style courtyard includes fountains, park benches modeled after Paris' Luxembourg Gardens and bocce ball courts. Visitors must pay an entrance fee, but it does include a tasting, a tour of the grounds and access to the wine bar, retail center (buy some Chocolate Wine Sauce!) and the unique Centennial Museum where the winery's fascinating history is showcased alongside Coppola film memorabilia. (inglenook.com)
Beaulieu Vineyard (Rutherford) – The name of this historic winery harkens back to what the wife of its founder (Fernande and Georges de Latour, respectively) exclaimed — "Quel beau lie!" ("What a beautiful place!") — upon her first visit to the property in 1900. BV is the longest continuously operating winery in the Napa Valley, surviving and actually thriving during the Prohibition years by making sacramental wines. The property's charming winery building dates back to 1885 and was sold to the de Latours around 1915.
Also noteworthy, it was de Latour who brought famed viticulturist and winemaker André Tchelistcheff from France to the Napa Valley in 1938. Tchelistcheff (aka "the Maestro") is considered "the father of modern California winemaking" and was one of the first inductees to the Culinary Institute of America's Vintners Hall of Fame (in 2007). He introduced methods such as cold fermentation for white wines, malolactic fermentation for red wines and the aging of red wines in small, French oak barrels. Tchelistcheff may very well have contributed more to the quality of California wine than any other individual before or since. (bvwines.com)
Artesa Winery (Napa) – This Napa winery's parent company — the renowned Spanish Codorníu Group — has combined art and architecture with winemaking for a good number of years. Way back in 1895, Catalán architect Josep Puig i Cadafalch was commissioned to design the Codorníu Cellars just outside Barcelona, and that building is now a Spanish national historical monument. The tradition begun by the Raventós family in Spain continues at Napa's Artesa Winery, where fountains, sculptures and other works of art enhance the modernistic architecture and embrace the natural beauty you find here on the Carneros side of the Napa Valley.
Designed by renowned Barcelona architect Domingo Triay and built in the early 1990's, Artesa (pronounced "ahr TESS uh" and meaning "hand crafted" in Catalan Spanish), the winery is set into the highest hill of this 350-acre estate and sports native grasses serving as its roof — the first "green" roof ever used in commercial construction. (artesawinery.com)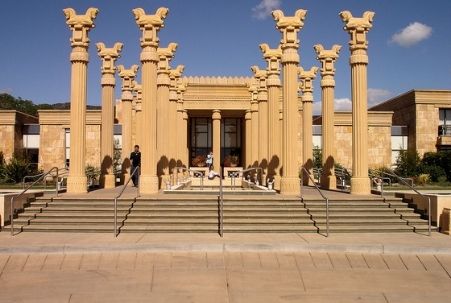 Darioush (Napa) – With travertine quarried from Iran, Persian rugs and Le Corbusier furniture, this is another Napa Valley winery that will evoke a sense of transatlantic time traveling. The Persepolis-inspired design of the 22,000-square foot building and its surrounding landscaping celebrate owners Darioush and Shahpar Khaledis' Persian heritage. Born to a winemaking family in Iran, Darioush immigrated to the U.S. during the Islamic Revolution and found economic success with a Los Angeles based grocery store chain. This winery — and the superb Merlot, Cabernet Sauvignon, Chardonnay and Viognier wines it produces — allows the craftsman to pay homage to his roots and heritage. Several different tastings are available, and you may want to consider opting for one of the more expensive private pairings here given the knowledgeable staff and the quality of the wine. (darioush.com)
Odette Estate (Napa) – Like CADE, above, this winery is part of the vast hospitality holdings of the PlumpJack Group (co-founders Gordon Getty and Gavin Newsom along with John Conover), and it too was designed by Juancarlos Fernandez. Situated in the Stag's Leap District, the circular-shaped winery boasts a living roof, solar panels and 18,000 square feet of caves. (odetteestate.com)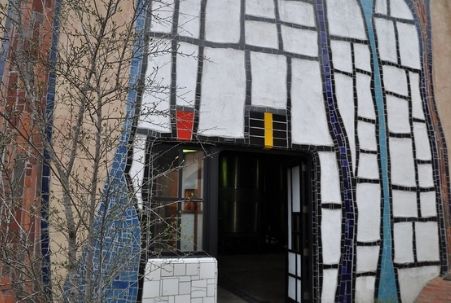 Quixote Winery (Napa) – Designed by Viennese architect Friedensreich Hundertwasser — his only work in the U.S. and his final work before he died in 2000 — the quirky and charming Quixote Winery with its "no straight lines" and "hints of Morocco" architecture is located near the WAY-more-serious Stag's Leap (owned by Quixote's founder, Carl Doumani, until 1997). Doumani also sold Quixote in 2014 to a group of Asian investors for ~$29M. Visits are by appointment only. (quixotewinery.com)
Whetstone Wine Cellars (Napa) – Designed by Hamden W. McIntyre (who was responsible for other Napa Valley landmark wineries like Inglenook, Greystone and Chateau Montelena) and built in 1885 as part of Hedgeside Winery, the recently restored tasting salon in this French-style chateau is anchored by an impressive stone fireplace that adds ambiance, and their rosemary almonds add to the allure. Visits are by appointment only. (whetstonewinecellars.com)
Jarvis Estate Winery (Napa) – Food & Wine Magazine says Jarvis — the country's first entirely underground winery — offers "one of the Napa Valley's best winery tours," and we have to agree. This unique experience, including the cave's waterfall (which helps maintain optimum temperature and humidity levels for aging their wine in French Oak barrels) and the Crystal Chamber (featuring a collection of huge specimen quartz crystals and amethyst geodes), culminates with an opportunity to sample their extraordinary wine in the elegant Tasting Chamber. Dimitri Tchelistcheff, son of Andre Tchelistcheff (see BV discussion above), is Jarvis' wine consultant, and that very likely has something to do with the superb quality of their wine. Their specialties are cabernet sauvignon and chardonnay. You will need an appointment to visit. (jarviswines.com)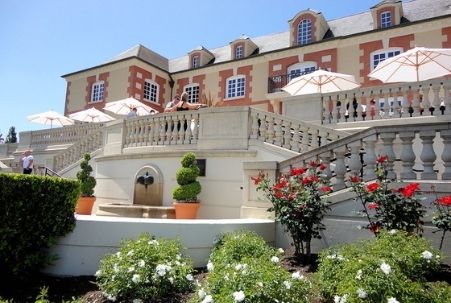 Domaine Carneros (Napa) – Although it was completed in 1989, the Domaine Carneros chateau — modeled after Taittinger's Château de la Marquetterie in Champagne — will transport you to 18th century France.
Weather permitting, the patio offers expansive views and a divine environment in which to sip their sparkling wines and enjoy a tasty cheese board. Reservations are highly recommended. (domainecarneros.com)
Cuvasion Estate Wines (Napa) – Located in the Carneros winegrowing region, this winery's striking indoor-outdoor tasting room was designed by architects Doug Thornley and Bob Baum from Gould Evans. Although quite near Domaine Carneros, the experience is truly worlds away! The comfortable-contemporary facility offers floor-to-ceiling windows, and the welcoming terrace opens to dramatic vineyard and hillside views. (cuvaison.com)
Photo of Chateau Montelena Winery by Julie Smith David via flickr (Creative Commons); Photo of Beringer Vineyards by lyng883 via flickr (Creative Commons); Photo of Far Niente Winery Car Collection by trekity via flickr (Creative Commons); Photo of Inglenook (Rubicon Estate / Neibaum-Coppola) Winery by Sarah Lou via flickr (Creative Commons); Photo of Darioush Winery by JimG via flickr (Creative Commons); Photo of Quixote Winery by Sarah_Ackerman via flickr (Creative Commons); and Photo of Domaine Carneros by JimG via flickr (Creative Commons).