Orange County Vacation Ideas
While Orange County is one of the smallest southern California counties in terms of area, it's the third most populous county in the state. Largely agricultural when it separated from Los Angeles County in 1889, the completion of a trolley connecting the two in 1904 transformed the area into a weekend retreat for Hollywood celebrities.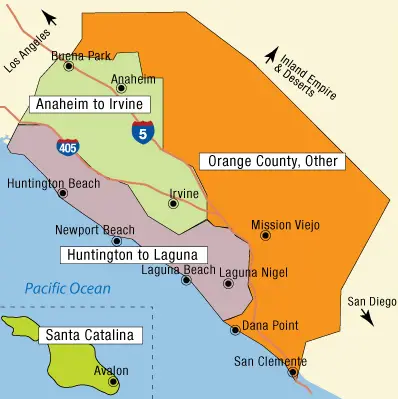 Since the 1950s — when Disneyland was added to the area's attractions — it's evolved into a favorite California destination. If you're looking for fun Orange County vacations ideas, you've come to the right place! From beautiful beaches to theme parks to championship golf courses and food options galore, you can find it all here.
Disneyland is one of the state's most popular tourist attractions, and many Orange County visitors spend at least one day there and perhaps another day at Disney's California Adventure. Sports fans may also want to check out a California Angels baseball or a Mighty Ducks hockey game while in Anaheim, but most folks head for the ocean and the beach towns that dot the county's 42-mile coastline.
Orange County's beach communities each seem to have a unique personality and flavor – friendly Huntington Beach (aka "Surf City"), posh Newport Beach, artsy Laguna Beach, laid-back San Clemente and mission-centric San Juan Capistrano – so you can pick and choose or sample them all! You can even catch a ferry to Santa Catalina Island from Newport Beach, Dana Point or Marina Del Rey.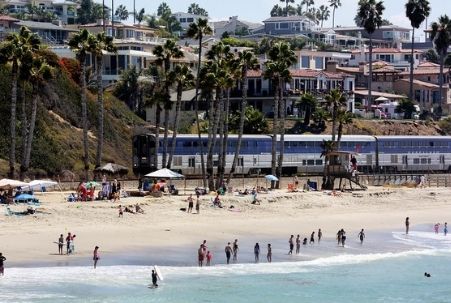 Orange County is also the perfect place for a weekend getaway road trip — it's about a 1.5-hour drive from its northernmost beach town, Seal Beach, to the southernmost, San Clemente — so how about some highlights for all its wonderful cities to send you off on the right foot?
You could even want to make it a car-free day trip adventure from Los Angeles by catching a Metrolink train!
Here are some jump links in case you'd like to skip to a particular city's discussion. And, the up-arrow in the lower, right-hand corner will always deliver you to the top of the page quickly.
Buena Park and Anaheim
Huntington Beach
Newport Beach
Costa Mesa, Santa Ana and Irvine
Laguna Beach
Dana Point and San Juan Capistrano
San Clemente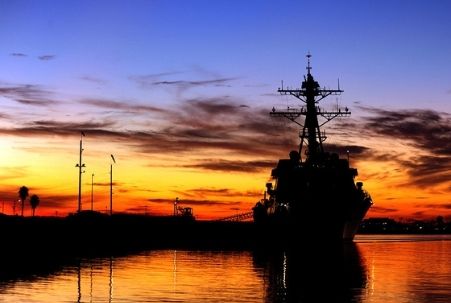 The Los Angeles area ends with Long Beach, and Orange County picks up immediately thereafter with Seal Beach, which is perhaps best known as the home of a large Naval Weapons Station. While not a tourist destination, per se, Seal Beach does have a family friendly beach, a municipal pier and a large National Wildlife Refuge. It has a much different vibe than Huntington Beach — a mere 10-mile drive down the Pacific Coast Highway. If you tire of Seal Beach, just head inland to enjoy:
All Anaheim has to offer (have you heard about FlightDeck at the Anaheim Garden Walk?);
Knott's Berry Farm in Buena Park (especially popular with children five and under);
Southern California's largest grove of coastal redwoods at Brea's Carbon Canyon Regional Park; or
A visit to the Nixon Library in Yorba Linda.
These two cities are known for their amusement parks, of course, but there's more to them than that. Buena Park has the longstanding Knott's Berry Farm — the park celebrated its 100th anniversary in 2021 — as well as the seasonal Soak City. Next door to that, though, you'll find a fascinating and free attraction, the only exact replica of Philadelphia's Independence Hall in the U.S., where visitors can view historical artifacts and listen to "a forefathers' discussion" about the Declaration of Independence. It's a great way to give the kids a little taste of history to go along with your theme park adventure! Buena Park also has a small historic district to explore and a Pirate's Dinner Adventure to enjoy. A Butterfly Palladium is planned for the future, although it's unclear if the project is moving forward at this time.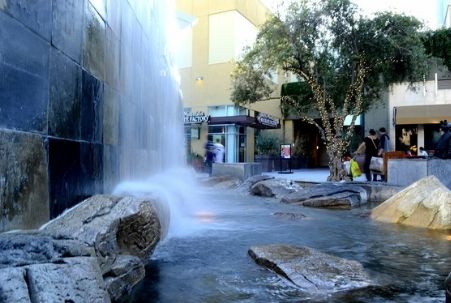 Anaheim is only a five-minute drive from Buena Park and home to about four times as many residents, so there's quite a bit more going on here. (Anaheim is this area's most populated city.) In addition to shopping and restaurants, the Anaheim Garden Walk has entertaining options like the aforementioned Flightdeck, a bowling alley, a multi-screen theater and a House of Blues music venue.
Or, if you'd prefer to find a hiking trail and get out in nature for a bit, head to the Anaheim Hills' 58-acre Oak Canyon Nature Center. We're big fans of the Anaheim Packing District, too, which was the first of what's now several Orange County food halls.
Huntington Beach is home to one of the longest piers on the West Coast, a great place for fishing or just strolling and people watching. Located in the heart of the city, at the intersection of Main Street and Pacific Coast Highway, there's lots of restaurants, shopping and nightlife nearby.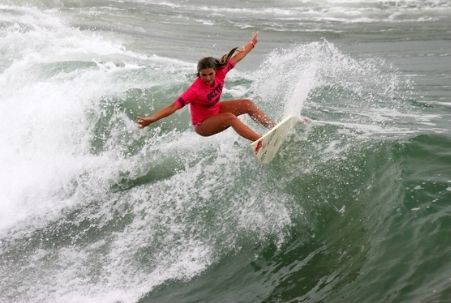 While Santa Cruz lays claim to where Hawaiians first taught Americans to surf in 1885, Huntington Beach is recognized as the birthplace of California's surf culture. It all started in 1907 when a surfer was brought here from Hawaii by Henry Huntington to promote the opening of his Los Angeles-Redondo-Huntington railroad, and the sport still reigns supreme here. There's the International Surfing Museum and a Surfing Walk of Fame, plus a bevy of surf shops, events and surfing schools.
If you're not a surfer, though, there are still ways to get out and enjoy the great outdoors. One of our favorites is the 10.5-mile, paved, multi-use trail that hugs that Pacific Ocean coastline. It runs from Bolsa Chica State Beach, past the Huntington Main Street drag and all the way to Newport Beach. In fact, riding bikes is so popular in this town that the Huntington Beach city government put together a map showing all the different bikeways. And, as you might imagine, there's no shortage of places for visitors to rent a bike.
While Newport Beach is only 5.5 miles from Huntington Beach, its vibe is worlds away. It's quite a bit more upscale, for one thing, but that doesn't mean you can't have fun here. In fact, one of its attractions is called the Balboa Fun Zone! Located on the Balboa Peninsula, there's a Ferris Wheel and arcade, as well as bike rentals and whale watching tour concessions.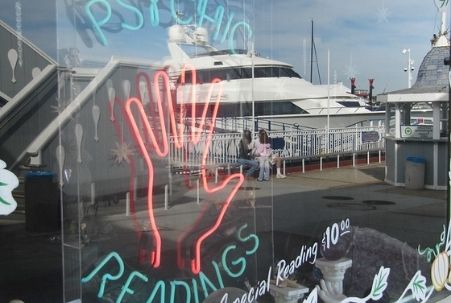 Balboa Island, a man-made hidden gem, is worth a visit. Shop along Marine Avenue and catch at meal at one of the many lovely restaurants, but be sure to save room to satisfy your sweet tooth with one (or both!) of the island's signature desserts — Balboa Bars and Frozen Bananas!
Sugar 'n Spice has been crafting these tasty treats since 1945, and they achieved legendary status in the mid-2000s when Arrested Development (a TV show set that was in Newport) paid homage.
Home to the West Coast's largest recreational harbor, Newport Beach has plenty of fishing, swimming and other water sport activities on offer. And, if you're looking for a place in Newport to photograph the sunset or even just the majestic Pacific Ocean, head to Inspiration Point overlooking Corona Del Mar State Beach. It's a special place any time of day.
Crystal Cove State Park, on Newport's southern boundary, boasts 3.2 miles of beautiful beach and a hiking trail for every fitness level. You may also want to learn about the park's fascinating history with a self-guided walking tour or, if you're visiting at low tide, explore its tide pools. Here's a link to the area's tide chart information to access when you visit, and here's a link to a reminder about Marine Protected Area rules that also includes a handy reference for what you might see in the tide pools. The best tide pool areas here are at Reef Point, Rocky Bight, Pelican Point and North End Treasure Cove. Be sure to read this page for important information about exploring them.
Traveling inland from the Huntington-Newport area, your first stop will be at Costa Mesa, which is almost synonymous with South Coast Plaza, the West Coast's largest and most luxurious shopping mall. There's also a hidden gem there, too, the Noguchi Garden. If South Coast Plaza's 250 stores and 30 restaurants is your yin, then the garden may be just the yang you need. Costa Mesa is also home to Segerstrom Center for the Arts, an exemplary performing arts complex, and a lot more.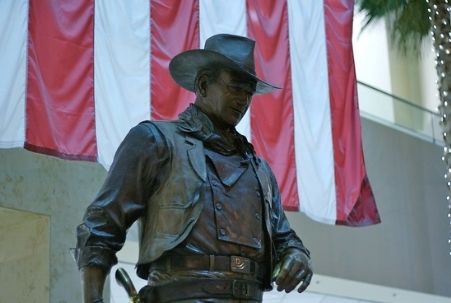 Next, you'll find Santa Ana, where the county's airport, John Wayne Airport, is located. There are a couple more excellent food halls here, McFadden Public Market and 4th Street Market, and some excellent restaurants. You'll also find California's largest cannabis store in Santa Ana, Planet 13 Orange County, which opened in July of 2021.
If you're like this writer, you may never have given Irvine much thought. You may want to change that, though. It has some pretty cool attractions, especially if you have children. First up, one that isn't really age-specific — the Giant Ferris Wheel at Irvine Spectrum Center. That's not all that's on offer there, though, not by a long shot. Excellent shopping, dining and entertainment options make this a lively destination for residents and visitors, alike.
Kids will also enjoy the very cool Great Park Balloon and Carousel rides at Orange County Great Park as well as the seasonal agritourism activities offered at Tanaka Farms. (You can learn more about them in our OC Attractions article.) And, in July 2021, it was announced that a Wild Rivers Water Park would be coming to Great Park. (Those details can be found in our OC Theme Parks article.) If that's not enough, Irvine has a children's museum as well as a university-associated art museum to which some amazing collections have been donated in recent years, and it's presently working on an expansion plan to allow their display. (Check out our OC Museums article.)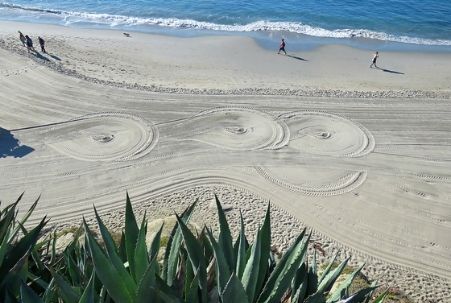 Laguna Beach is about a 20-minute drive from Newport and, in this writer's opinion, may be the most perfect location in the state for a weekend getaway. When it comes to beauty – both natural and man-made eye candy – Laguna has indeed been blessed with an embarrassment of riches. In the words of the city's Art Alliance, "Laguna Beach is an impressionist painting come to life."
The city's artist colony history is fascinating — founded in 1887, Laguna Beach grew significantly when artists discovered it in the early 1900s — as is how that long-established community will enhance your 21st Century experience here. Check out:
The Laguna Beach Art Museum and its amazing waterfront location;
The year-round, First Thursday Art Walk;
If you're an art gallery hound and not there on a Thursday, you can explore the city's 100+ studios and galleries on your own;
The stunning collection of public art (the link goes to a 2015 brochure; the Visitor Center on Forest Ave. may have more up-to-date information), and if your time is limited just check out the pieces on display in Heisler Park; and
The list of annual festivals that celebrate and promote art and artists — the Sawdust Art & Craft Festival (runs for nine weeks beginning in June); the inarguably one-of-a-kind Pagent of the Masters that's delighted visitors' senses since 1933 (July); Laguna Art-A-Fair (daily, July-Sept); the Laguna Beach Plein Air Painting Invitational (Oct); the museum's Art & Nature Festival (Nov); and the Sawdust Art Festival Winter Fantasy (five weekends, Nov-Dec).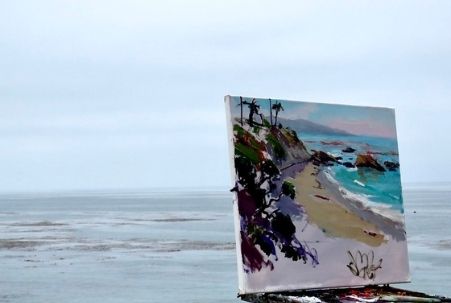 Next, let's take a look at what attracted those artists in the first place — the light, the vibrant and verdant surrounding area and the stunning, seven-mile coastline, which is now entirely "a marine protected area." Environmental protection and preservation is a Very Big Deal here. For visitors, that means: Don't take, collect or disturb any of the marine life, including rocks or shells, and fishing is only allowed at Crystal Cove State Beach.
Like the art scene, there are abundant ways to enjoy all the nature in all its glory! We could (and should) write an entire article about them all, but here are a few highlights:
Laguna Coast Wilderness Park – With over 7,000 acres, there's a lot of wilderness on display here! You may want to begin your visit at the award-winning Nix Nature Center (the link goes to an excellent resource for the park) to get a sense of it all. If you're a seasoned hiker, the park's Top of the World hike is extraordinary. If, on the other hand, you're more of an easy hiking trail enthusiast, you can always drive to Alta Laguna Park to take a peek at the peak.
Victoria Beach and La Tour / Pirate's Tower – This little beach adventure is definitely list-worthy. It's a beautiful beach and worth a visit in its own right, but it's also home to a fascinating historical structure. Called "La Tour," it's so-named because of its French "the tower" meaning. It's also sometimes called Pirate's Tower, but either name refers to the 60-foot sandcastle-inspired structure you'll find here. While the tower is seemingly abandoned, it's private property (belonging to the house above it) and you should remain outside it.

The stairs that lead down to Victoria Beach are located near 2705 Victoria Drive, and this short video demonstrates how to find La Tour / Pirate's Tower. You're going to need to scramble over some rocks at the bottom of the stairs, and wearing closed-toe shoes is recommended as those rocks can be sharp. The best time to visit and take pictures is at low tide on a clear day.

If possible, plan to visit on a weekday because parking can be a challenge here. Your options include free and metered parking along the highway (Pacific Coast Highway is called South Coast Highway in these parts) near the Nyes Place traffic signal (the address is 223 Nyes Place) and metered parking along the highway near the Montage Resort (it's about a 15-minute walk north to your destination from there). While it's legal to park in the surrounding neighborhood, you must be careful not to block residents' access to their properties. This may sound like a lot of trouble, but it's a great place for a photo opp, and Victoria Beach offers access to all sorts of activities (snorkeling, skim boarding, SUP, volleyball, etc.)
Can you tell that we're big fans of Laguna Beach? We didn't even mention The Playhouse (the oldest continuously operating theater on the West Coast) or the reasonably priced, laid-back golf experience that awaits you at The Ranch at Laguna Beach. There are fabulous accommodations, shops and restaurants to go along with all this, of course, and there's even a boardwalk that runs along the downtown Main Beach waterfront AND a free trolley in the summer to help you enjoy it! (Note: The last we heard the trolley had temporarily ceased operation due to the COVID pandemic; again, you may want check with the Visitor Center when you arrive.)
These two cities, only about a five-minute drive apart, offer distinctly different vibes and activities. Dana Point has a feel of "old money" where golf at the championship Monarch Beach Golf Links and upscale, specialty shopping reign supreme. Conversely, San Juan retains a small town feel where it seems everyone's into horses and tradition, including Mass at the nearly 250-year-old mission chapel and the annual, month-long Fiesta de las Golondrinas each March to celebrate the return of the swallows. Neither is better, of course, and an appreciate for variety is often an outer sign of inner happiness — especially when talking about two compelling options. We'll take both, thank you!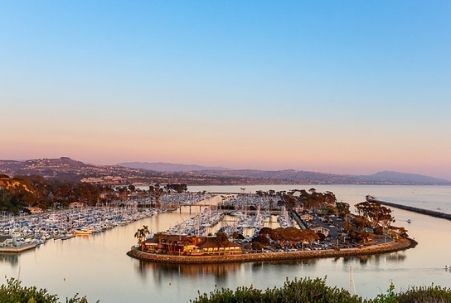 Since they're so close together, both cities enjoy their proximity to the Pacific Ocean. Dana Point is the first Whale Heritage Site in the Americas and has even trademarked itself as the Dolphin & Whale Watching Capital of the World®. Like Santa Barbara on our Central Coast, Dana Point's whale watching season is year-round. Gray whales may be seen from November to April, and the Blue whale season generally begins in May and lasts through November.
Dana Point Harbor has two marinas, and there's a plenitude of rentals available there – from large boats to specialty sailboats – as well as sport fishing excursions, of course. A Bioluminescence Night Cruise is offered during summer months by the Ocean Institute (they also host a lively Tall Ships Festival in September), and Dana Wharf brings the county's only sunset wine cruise to the table.
Mission San Juan Capistrano is truly the heart of this charming city, the county's oldest. This is the seventh of the 21 missions built in what's now the U.S., and it's known as "the Jewel of the California Missions." There's a museum, gardens and the original-but-conserved chapel where Father (now Saint) Junípero Serra once celebrated Mass. Presently (summer 2021), small-personal-group (4-8 people), 1.5-hour tours are offered Friday through Monday.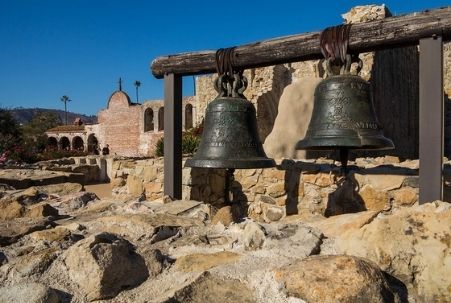 A new, luxury hotel opened quite near the Mission in 2020. The enchanting Inn at the Mission, which features an outdoor, contemplative Olive Grove, partnered with Nuvo Oil to produce its very own olive oil, called Reverence Private Label EVOO. Unique on-site experiences like the restaurant's olive oil tasting and the spa's olive oil body scrub contribute to the luxe tableau.
There are several points of interest — see this handy pdf San Juan tourist map — and about a 10-minute walk from the Mission takes you to a very cool petting zoo, Zoomars at River Street Ranch. For the adults, there's The OC's largest winery, Rancho Capistrano Winery. There are definitely better California areas in to visit if you want a trip that focuses on wine and cool wineries — and this is actually more restaurant than a winery — but the consistently positive reviews and the 30+ "Best of San Juan" awards the establishment has garnered through the years lead us to believe it's an experience you'll enjoy. They offer a wine-and-chocolate pairing experience, currently priced at $15 for a 60-minute tasting of five wines, and it also appears that you can snag a 2-for-1 coupon in exchange for your email address. Talk about an offer you can't refuse! They've expanded to San Clemente, too, and that's always a good sign.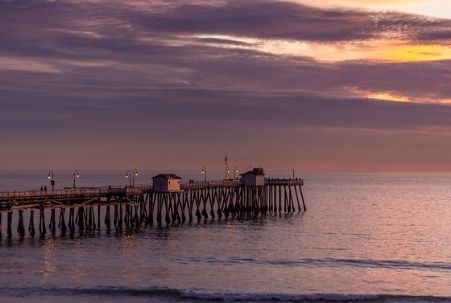 Does anyone else out there have a special affinity for beach towns that have free trolleys? In tourist areas with parking and traffic issues, they just make SO much sense, don't you think? San Clemente has a beach trolley – with useful hours and routes, too! And, here's something we've never seen before – a real-time trolley tracker! Like uber for trolleys… how cool is that? The trolley can even deliver you to the Outlets at San Clemente… which is a bit off the beaten path… excellent!
And, that's not all. San Clemente is endowed with another very appealing beach town amenity – a 2.3 mile coastline trail for walking, running and biking. Stretching from North Beach to Califia Beach Café, it connects to various parking lots with restrooms along the way. So cool.
Golfers may want to check out Talega Golf Club, honored as "Best Daily Fee Golf Course" by Orange County, Los Angeles and San Diego Golf Magazines. That sounds pretty impressive to this non-golfer! Obviously this writer is all Trolley + Coastline Trail + Outlet Mall in a beach city = YES, Please!
We're certainly ready to book a flight to John Wayne Airport and take on the task of exploring the surf, sand and sunny skies in this piece of prime California real estate, how about you?
Orange County Tourist Map © CaliforniaTouristGuide.com; Photo of Metro Link Train along the South Orange County Coast by Cameron Photo via now-deleted flickr account (Creative Commons); Photo of USS Spruance pierside at Naval Weapons Station Seal Beach by DVIDSHUB via flickr (Creative Commons); Photo of Fountain at Anaheim's Garden Walk Mall by Tracie Hall via flickr (Creative Commons); Photo of Surfer at the U.S. Open Surf Contest in Huntington Beach by Dennis Hill via flickr (Creative Commons); Photo of Balboa Fun Zone Psychic by Mr. Littlehand via flickr (Creative Commons); Photo of John Wayne Statue at John Wayne Airport by Marcin Wichary via flickr (Creative Commons); Photo of Sand Patterns at Laguna Beach by Bennilover via flickr (Creative Commons); Photo of Unfinished Painting at Laguna Beach by Bennilover via flickr (Creative Commons); Photo of La Tour at Victoria Beach by Kumar McMillan via flickr (Creative Commons); Photo of Dana Point Harbor by Cameron Photo via now-deleted flickr account (Creative Commons); Photo of Mission Bells at San Juan Capistrano by Tim Buss via flickr (Creative Commons); and Photo of San Clemente Sunset by Cameron Photo via now-deleted flickr account (Creative Commons).