There may be no better way to learn about the cultural diversity of San Francisco neighborhoods than to sample their delightful food and beverage offerings. If you're planning a San Francisco culinary vacation to indulge in The City's food scene, a food-focused walking tour is sure to provide insight into why this is such an admired foodie destination. (And, you should also check out this San Francisco festivals list to see if there are any fun food and wine events happening during your visit.)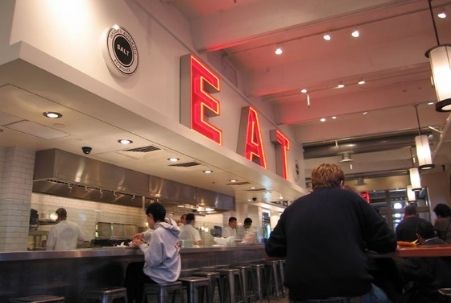 Food tours offer a great way to participate in, not just observe, San Francisco. Many different Bay Area companies offer guided walking tours, but if you're food-and-travel savvy you may just want to set out on your own to discover and savor at your own pace. For those still getting their foodie footing or those who want to learn a bit about The City's rich history and culture at the same time, city tours with expert guides are entertaining, educational and worth the cost. Whichever way you choose, do wear comfortable shoes… and pants!
Self-Guided Food Tours in San Francisco
There are several different food tour destinations, and the hardest part may be deciding where to start! Some of your options are set out in the links list below; you can read through them all or click on a link to skip to a particular destination of interest.
Ferry Building Marketplace
North Beach
Chinatown
The Mission
Noe Valley
Berkeley's Gourmet Ghetto

Ferry Building Marketplace
San Francisco's Ferry Building Marketplace is one of the best places to get a taste of the exciting local food culture, and it is also extremely easy to visit. At the center of the city's transit hub, it is accessible by the ferry system, BART and MUNI, whose historic trolley cars (the F-line) even stop directly in front.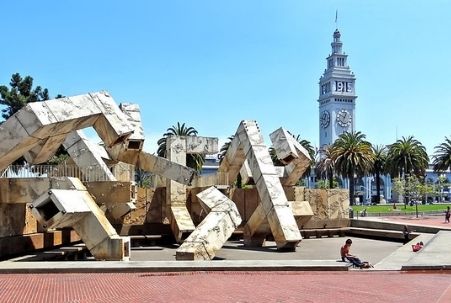 There is an abundance of gourmet food shops in the venue's marketplace, a large percentage of which are unique to the area and some of which allow you to sample food from nearby areas like Wine Country. Sadly, Cowgirl Creamery closed their shop here in early 2021, but Ferry Plaza Wine Merchant is a good substitute if you're putting together a quick picnic for the park.
There's also a fabulous farmer's market hosted here year-round on Tuesdays and Saturdays, with Thursday and Sunday markets added seasonally. Be advised it's quite popular — approximately 10-15,000 faithful shoppers attend each week!
If you're pressed for time, you might want to combine a Ferry Building visit with a tour of Alcatraz Island or catch a ferry to Sausalito, Tiburon, Angel Island or Oakland's Jack London Square. The food is such a star here that we sometimes forget the building serves this practical purpose.
North Beach / Little Italy
The North Beach neighborhood (aka "Little Italy") is another "epicurean hot spot" that's easy to visit and enjoy. (Do note that its day and night-time vibes are as different as, well, night and day, especially on the weekends.)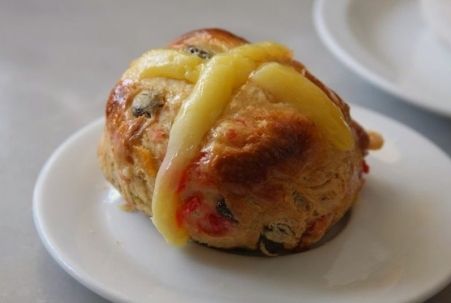 When you stroll around North Beach during daylight hours, you may feel as if you've been magically transported to Italy. While the number of Italian-Americans who call North Beach home has decreased substantially over the last 30 years, many Italian restaurants, cafes and mom-and-pop shops still line the neighborhood's Columbus Avenue and Washington Square area. You can't miss the neighborhood's imposing Sts. Peter and Paul Church (where Joe DiMaggio and Marilyn Monroe had wedding photos taken after marrying at City Hall — an example of the interesting tidbits you might learn on a guided tour), and be sure to check out Caffe Trieste, where Francis Ford Coppola wrote the Godfather III script. They roast their own coffee on the premises, so be sure to have a cup of coffee, too, while you're there. And you're not far from Fisherman's Wharf, of course, so if time allows you might want to check out the scene there or at least the amazing views!
You can read more about North Beach-Little Italy and the next two neighborhoods discussed below in our San Francisco Neighborhoods article.
Chinatown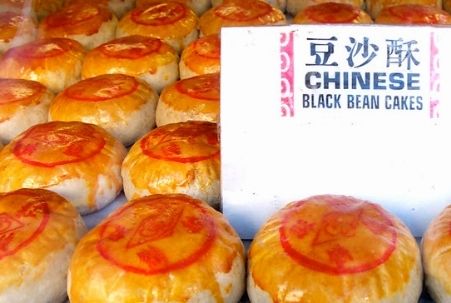 This Chinese enclave is fascinating and, for some, a bit overwhelming at the same time. In addition to serving as home to one of the largest Chinese communities outside of Asia, San Francisco's most densely populated neighborhood (and one of the most densely populated areas in the United States) is also a major tourist attraction.
Chinatown can be crowded, to be sure, but its tantalizing flavors and aromas invite you to taste and then linger in your memory as an unforgettable experience. Saturday is probably Chinatown's busiest day, when you'll find a bevy of produce and live markets lining Stockton Street between Columbus and Broadway during the afternoon. Whatever the day, there are plenty of food stops – offering everything from delicate dim sum and classic Cantonese cooking to spicy Szechuan dishes and traditional rice porridge. (Check out the video of fortune cookies being made shared in Chinatown section of our San Francisco Neighborhoods article.) Foodies will probably want to stop in The Wok Shop to peruse the vast assortment of Asian-kitchen implements and accessories — everything from steamers to clay pots to tea sets and more!
The Mission District
The Mission District is known for the colorful murals that decorate its buildings, a place to enjoy Latin culture and, more recently, extraordinary food.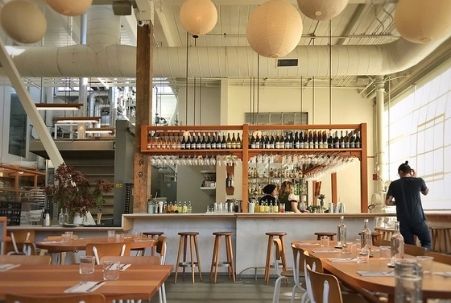 Visiting the neighborhood is on the must-do list for most people, and if it's a pretty day, you should consider picking up something at the area's food trucks or at the fabulous Bi-Rite Market and enjoying a picnic at Delores Park. For dessert, you can't go wrong sampling the truly unique ice cream at Humphry Slocombe's or the knockout pastries available at Arizmendi Bakery (a cooperative with ties to Berkeley's infamous The Cheeseboard; they have several locations in the Bay Area).
In fact, there are so many wonderful eateries in San Francisco's Mission District that you'd likely need several vacations to try even half of them! While the Michelin-star restaurants (Californios, AL's Place and Lazy Bear) are fairly new additions to the neighborhood, amidst them you can still find simple taquerias serving the Mission Burritos that originally made this a culinary destination.
You can even find some fabulous vegan and vegetarian fare here. The aforementioned AL's Place is decidedly vegetable-focused, and for strictly vegan you can go with Cha Ya for Japanese, Udupi Palace for Indian, Indochine Vegan for Asian-fusion, Gracias Madre for Mexican or Above Ground for pizza.
Upscale coffee and chocolate are fairly new here, as well, and a wonderful place to find the two together is Dandelion Chocolate. An immediate success when it debuted in 2010 on Valencia Street, Dandelion opened a truly extraordinary chocolate factory at 16th and Harrison in 2019. It offers tours, tastings, classes and a range of experiences, including a weekend afternoon tea service at the lovely Bloom Chocolate Salon.
About a five-minute walk from Dandelion and located in the same building where Heath Ceramics are made, you'll find Tartine Manufactory, a 5,000-square-foot ode to all-things-carbalicious that was opened in 2016 by bakers extraordinaire Chad Robertson and wife Elisabeth Prueitt. There's a bakery, of course, but also an ice cream shop, bar, restaurant and coffee shop. While you're there, you can also check out the Heath showroom, clay studio, artist collective and newsstand.
Noe Valley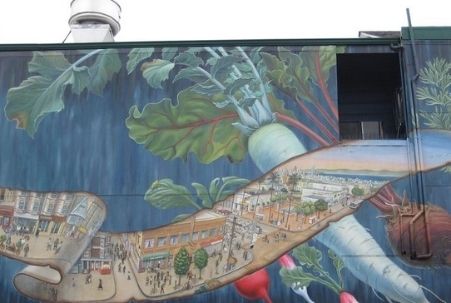 San Francisco's Mission District abuts the Noe Valley neighborhood, and you may also want to work in a visit to Omnivore Books; to get a sense of why, check out these Yelp comments. Simply put, in a building that once housed a butcher shop, this bookstore has become world-renowned for its collection of new and used cookbooks. You can also check out the Events tab on the bookstore's website to see what chefs, sommeliers and/or culinary authors may be speaking or signing their latest work when you're in town.
You may also want to combine your visit with stops at Noe Valley Bakery and Noe Valley Wine & Spirits. Both are fantastic! And, if you have time to kill or need to pick up a hostess gift, put Olive This Olive That on the itinerary, too. An olive oil tasting there rivals those in Napa Valley, and the array of vinegar available is a culinary delight!
Berkeley's Gourmet Ghetto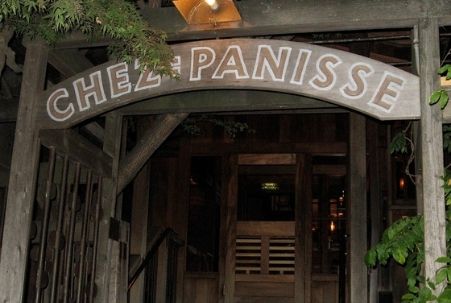 This North Berkeley neighborhood (more formally referred to as North Shattuck) is considered the birthplace of California cuisine — it is where Alice Waters began Chez Panisse in 1971, deftly marrying French recipes with California ingredients.
The Gourmet Ghetto is not all about Chez Panisse, however, not by a long shot. In fact, it is nothing short of culinary connoisseur nirvana! Just a sampling of the "don't miss" Gourmet Ghetto establishments: Saul's Deli (just the thought of Niman Ranch pastrami on organic ACME rye bread makes my mouth water), Love At First Bite Cupcakery, the Cheeseboard Collective (a neighborhood staple since 1967 and at this location since 1975), Vintage Berkeley wine shop (with two locations in Berkeley offering daily wine tastings) and the very first Peet's Coffee & Tea, which opened here in 1966 at 2124 Vine Street. And, just so you know: that really is just a sampling and not a comprehensive list!
Photo of Gott's Roadside at San Francisco Ferry Building by blue waikiki via flickr (Creative Commons); Photo of Vaillancourt Fountain with San Francisco Ferry Building by Dennis Jarvis via flickr (Creative Commons); Photo of Hot Cross Bun at Stella Pastry & Cafe, North Beach, San Francisco by blue waikiki via flickr (Creative Commons); Photo of Chinese Black Bean Cakes, San Francisco Chinatown by Michael Beaton via flickr (Creative Commons); Photo of Tartine Manufactory in the Mission Districtby T.Tseng via flickr (Creative Commons); Photo of Mural near Noe Valley farmer's market entrance by Nancy McClure via flickr (Creative Commons) and Photo of Entrance to Chez Panisse restaurant, Berkeley's Gourmet Ghetto by Arnold Gatilao via flickr (Creative Commons).